State Minister of Agriculture, Horticulture, Animal Husbandry and Town and Country Planning Atul Bora asked scientists on Thursday to develop sustainable technologies which would address the twin problems of water scarcity and water in plenty, which Assam suffers from.
Addressing the inaugural session of the 27th national conference of the Soil Conservation Society of India, New Delhi, on 'Sustainable Management of Soil and Water Resources for Doubling Farmers Income' at the Assam Agricultural University (AAU) in Jorhat on Thursday, the minister said that during the monsoons due to floods and   tremendous erosion, about 20 tonnes of soil per hectare got washed away.
This resulted in depletion of major and micro nutrients and that the challenge lay in developing strategies and technologies with the help of Global Positioning System (GPS) and Artificial Intelligence (AI) to replenish the soil.  He also mentioned the organic goals of the Government and issuance of soil health cards to the farmers. Bora also said that strategies should be formulated so that uncontaminated water should be found at upper level and not at very great depth.
Bora further stated, "Green Revolution might have made India a food sufficient country from a food deficient one but there was a growing realisation that this had been at the cost of soil and water depletion due to injudicious use of chemical fertilisers, pesticides and weedicides. Farmers' incomes could not be doubled by 2022 without food production and their base being soil and water being made healthy. This holds truer for Assam where erosion and floods take a bigger toll."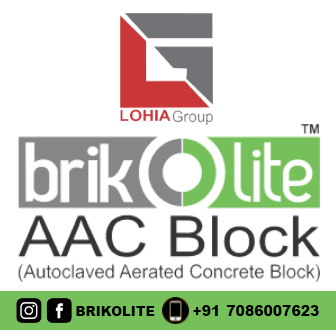 He asked the scientists of AAU to be associated with the 103 schemes recently launched by the State Water Resources Department in 23 districts at a cost of Rs 389.90 crores to tackle erosion and floods.
Vice-Chancellor of AAU K M Bujarbaruah who also addressed the session as the guest of honour said that for years people had been "misusing and misutilising" the soil and the time was ripe for finding ways to restore the soil health.
"The conference it is hoped would formulate research projects and strategies which would aim at conserving and managing our soil and water resources," he said. Bujarbaruah said that till now 350 billion tonnes of carbon had been depleted from the hard soil and another 300 billion tonnes of soil had been depleted.
Bujarbaruah further said that some European countries and China had mapped the soil health of their countries and were ready to come out with a soil App.  Something of that kind could be done here, he opined. He also mentioned about 10 startups with which he was in touch and run by engineers who were doing good work in this sphere.
The V-C further said that about 70 per cent of water which fell on earth was lost through evaporation and run off to the sea and strategies should be devised to harness the water resource which was increasingly becoming scarce.
Suraj Bhan, president, Soil Conservation Society of India, while narrating the establishment of the Society in 1951 and its varied activities including analysing the soil health and data regarding depredations of the soil in the entire nation, urged upon scientists and students of the varsity to join the Society as members so that the their objective could be fulfilled.
A souvenir, Book of Abstracts, was released on the occasion and several awards were given away by the Society in different categories.  Two scientists Bipul Deka and Mahesh Gogoi of Soil Science Department of the university were awarded for soil conservation efforts and leadership in this sphere.