Assam State Zoo authority has demanded factual proof against the allegations made by the Assam State Zoo Protection Forum before May 5.
It may be mentioned that during a press conference on April 22, 2018, the forum said that the zoo officials allegedly consumed venison.
The forum also said that the zoo did not give importance to the construction of the damaged wall of the Assam State Zoo boundary.
Talking to the media, they further alleged about the killing of deer in the State Zoo residential colony.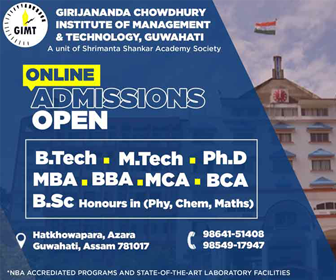 The State Zoo Authority, through a notice asked the Forum to submit factual proof against the allegations they made before 11 am on May 5.
Earlier Assam State Zoo DFO Tejas Mariswamy confessed about the issue of the damaged wall in an interview with Northeast Now.
Moreover, a team led by Assam State Zoo Protection Forum leaders in an inspection revealed damaged parts of the zoo's boundary wall in Japorigog's Krishnanagar side and in Geetanagar side.
Locals said that animals from the zoo often come out through the damaged parts of the wall which creates panic in the nearby residential areas.
In a press release published on Wednesday (May 2, 2018), the forum said that they did not know of any such practice of providing factual proof to the accused in the world.
They said, "People submit factual proof to the concerned authority, where they lodge complaint against the accused."