After voicing strong protests against the unprecedented and uncalled behavior of All India United Democratic Front (AIUDF) chief Badruddin Ajmal on Thursday, the Sivasagar District Union of Working Journalists on Friday has forwarded a memorandum to the President of India, Ram Nath Kovind, through the Deputy Commissioner of Sivasagar district in eastern Assam.
The journalists' association also took out a silent procession on Friday before handing over the memorandum to the Deputy Commissioner of Sivasagar, Pallav Gopal Jha.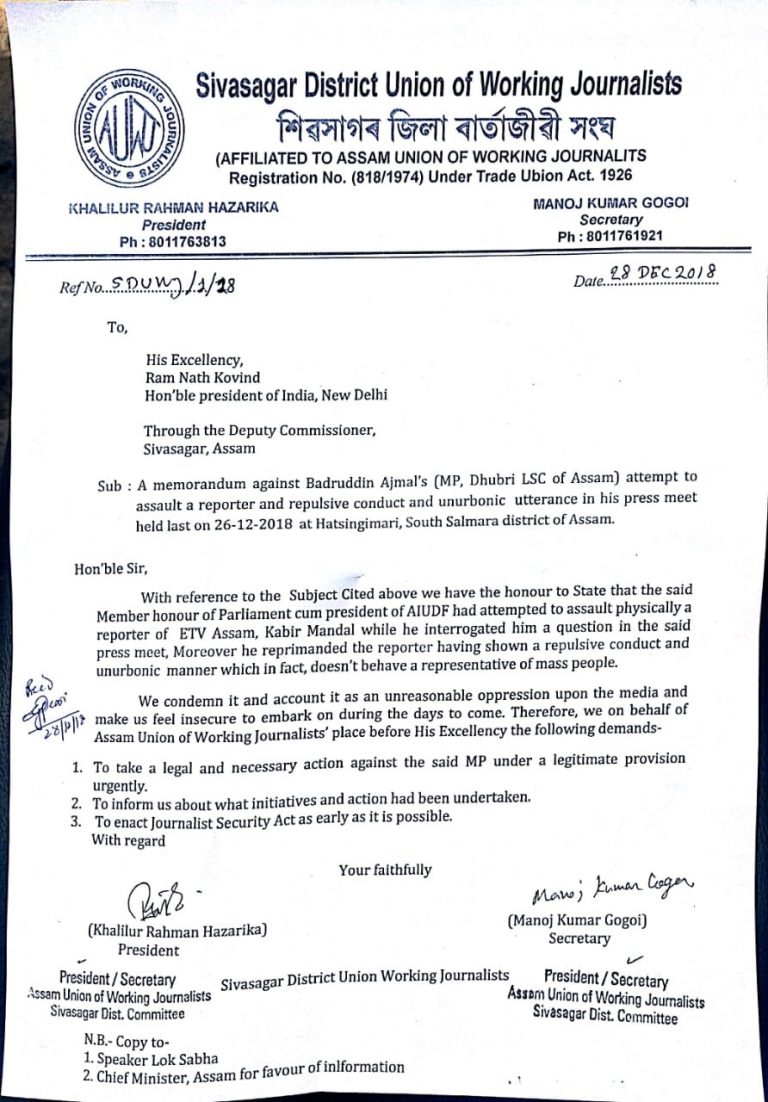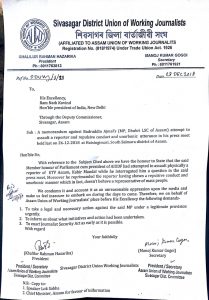 The journalists' body through the memorandum has sought the President's intervention in taking legal and necessary action against the Dhubri parliamentarian and the chief of AIUDF under a 'legitimate provision urgently'.
The journalists' association has also urged the President of India to apprise the media and public as to what initiatives and action have been undertaken in this regard.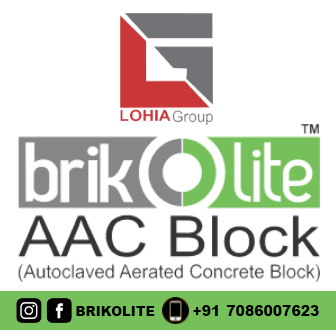 Most importantly, the Sivasagar District Union of Working Journalists has urged President Kovind to enact a Journalist Security Act as early as possible to safeguard the security of working journalists.
The memorandum further stated apprised the President of India that Ajmal, being a member of the Parliament and president of AIUDF had attempted to physically assault Kabir Mandal, a journalist of ETV Assam, while he was asking a question in a very polite manner in a press meet called by the AIUDF chief himself.
The association apprised the President that the AIUDF chief reprimanded the reporter exhibiting a repulsive conduct and in an 'unurbonic manner' which is not expected from an elected representative of the people.
The association further condemned the entire incident as an 'unreasonable oppression' upon the media that has unleashed a fear of insecurity to 'embark on duty' during days to come.