Incidents of snatching and thefts continue unabated in Jorhat with Rs 12 lakh being stolen from a wholesale shop here on Monday night.
Despite 32 CCTVs being installed in strategic locations of the town in January this year, these have not been a deterrent to the thieves.
A police source said that thieves late at night on Monday broke the locks of the shutter of a wholesale shop –  Krishna Trading Company – which deals in grocery items along the AT Road reportedly decamped with nearly Rs 12 lakh in cash after breaking the cashbox.
Also read: Assam: Slew of thefts in Jorhat; one arrested on murder charges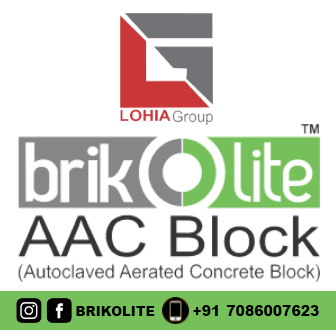 As per the FIR lodged by the owner of the shop, images captured in the CCTVs of the shop, show three masked men wearing shorts of olive green colour and armed with machetes and sticks breaking into the shop.
An employee of the shop, who was reportedly sleeping in a room in the backside of the shop, got awakened by the noise from the activities of the criminals and tried to get hold of one of them, but failed, the owner further said.
He further said that as the banks were closed since last Saturday the amount was kept in the cashbox.
Senior police officials from Jorhat police station visited the spot and started investigation into the case. Police brought a sniffer dog to the scene of the crime to assist in the probe, the soucre stated.
The source further said that thieves had made an unsuccessful attempt at another shop – Lachit Hardware at Rajamaidam Road here – whilech deals in hardware materials. The miscreants tried to enter the shop from the back entrance by breaking the locks but as residents nearby got awakened the thieves fled from the site.
It may be mentioned here that in the past three months, over 50 incidents of thefts in shops and a large number of vehicle thefts have been reported in and around Jorhat town.
On April 8, two goons on a motorbike, without a numberplate, had snatched a bag having Rs 1.5 lakh from a woman at the Thana Road here, about 200 metres away from the Jorhat police station. The woman, Malika Rahman Hazarika, was a retired teacher and a secretary of an NGO that runs an old-age home at Lichubari here.
On the same day, two motorcycle -borne youths were unsuccessful in snatching a bag having about Rs 10 lakh from a businessman, named Rajkumar Dowerah. The incident occurred at the AT Road here after Dowerah had withdrawn the money from SBI Jorhat branch.
On April 5, two miscreants on a motorbike without a numberplate reportedly snatched a bag having Rs 1.5 lakh from a woman, who was riding pillion on a motorcycle near the Bhogdoi river bridge at the AT Road.
The woman, Rupa Kalita of Pokamara Kamargaon, on the outskirts of Jorhat town, had withdrawn the money from a bank here.