In a unique initiative touching the hearts of Muslim adherents, the Hailakandi district administration made arrangement for a prayer hall at the Government VMHS School, the counting campus, for counting of votes to the HP 1 Karimganj SC constituency.
Muslim followers engaged in election duty offered prayers from noon till late evening hours at the prayer hall.
Lauding the initiative of Deputy Commissioner, Keerthi Jalli, Baharul Islam, 51, who is an Assistant Vigyaan Mandir Officer said, "I have done election duty right from Assembly to Lok Sabha and panchayat for seven to eight times but never seen before a prayer hall being put up by the administration for us to offer prayers, especially at a time when the holy month of Ramadan is going on. I personally would like to thank DC Madam for this."
Coming out of the prayer hall after the noon prayer, Abdul Rob Laskar, aged 34, working as a patowari with DC's establishment, said the administration has done a wonderful thing to have arranged a prayer hall for the Muslims detailed for election duty.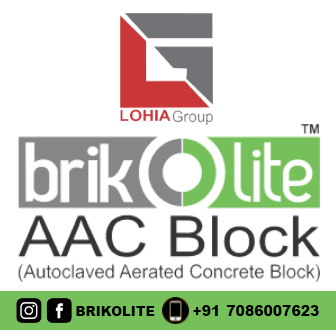 "This is the first time I am conducting prayers in a counting campus. I am amazed by the warm hospitality and friendly atmosphere here, thanks to DC Madam," said Saleh Ahmed Mazumder, a Zilla Parishad member from Garmurah-Jamira, who led the congregation.
Thanking from the inner recesses of his heart to the district administration, Dalim Uddin Barbhuiya, 36, a political agent with an independent candidate Anupom Singha said, "I have no words to express my happiness at the initiative taken by DC Madam by arranging a prayer hall within the counting campus. Otherwise it would have been very difficult for us to make it to the mosque every time amidst the tight security."
The administration has arranged food packets containing dates, apple, banana, grapes, jalebi and mineral water for the Muslim followers to break fast at sunset followed by dinner half an hour later which include items such as plain rice, local fish curry, brinjal fry, soyabeen curry, pickles and sweets.
"At the direction of DC Madam, we have arranged food packets and main meal for around 300 Muslim brethren who are on fast," said assistant director, Food and Civil Supplies, Ganesh Choudhury.
Packets containing fried rice, paneer potato gravy, boiled egg, cucumber and pickles together with dates, apple, jalebi and one litre mineral water bottle are also up for sale at a makeshift canteen.
"We have arranged around 170 packets priced at Rs.150 each for Muslims on fast," said Rajib Ghosh, manager of Das Caterers of Kachari Road in Hailakandi.