The ensuing panchayat election in Assam scheduled to be held early next year is likely to be postponed owing to publication of the draft updated National Register of Citizens (NRC) by December 31 next.
A decision to this effect is likely to be taken in a meeting scheduled for today.
The meeting to be held at the office of State Election Commission will be chaired by State Election Commissioner Harendra Nath Bora.
The crucial meeting will be attended by representatives of all political parties.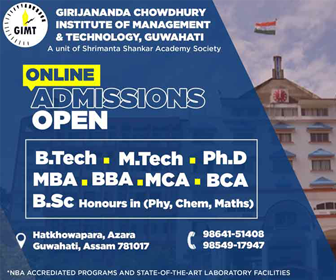 Meanwhile, the ruling Bharatiya Janata Party (BJP) will fight the polls alone with its allies in the State Government, Asom Gana Parishad  (AGP) and the Bodoland Peoples' Front (BPF) deciding to go individually.
While the deadline of December 31 for publication of the draft NRC is drawing near, speculations are rife that there may be some anomalies if the panchayat polls are held as scheduled.
Meanwhile, a senior AGP leader Phani Bhushan Choudhury has struck a note of discord while stating that there was growing dissidence within the AGP over party nominations for the ensuing panchayat election.