A sizeable number of Hindi-speaking people have been "left out" in the final draft National Register of Citizens (NRC) which was published in Assam on July 30 last – the reason being they had  submitted documents either in Hindi or Urdu, languages most field-level NRC personnel examining the papers could not comprehend, leading to their rejection.
A report appearing in the The Telegraph stated that organisations representing Hindi-speaking communities living in Assam for generations together have sought deployment of officers familiar with Hindi and Urdu to examine documents submitted by them at the NRC Seva Kendras (NSKs) as proof for their inclusion in the register.
The final draft of the Supreme Court-monitored NRC had seen 40.07 lakh of the 3.29 applicants failing to make it to the final draft list. The report further stated that Gaurav Somani, Vice-Chairman of the Assam Government-constituted Hindi-speaking Development Council, several leading organisations such as the All Assam Bhojpuri Parishad, Purvator Hindusthani Sammelan, Purbattor Marwari Sammelan, Marwari Yuva Manch, have raised the language issue at various official fora.
They have also requested the NRC authorities and the Government to come up with a solution before the standard operating procedure (SOP) is finalised by the apex court to tackle claims and objections by applicants from August 30 next. Both Somani and Dharmendra Chouhan, also a member of the development council, said they are for an "error-free, foreigner-free" NRC but not at the cost of "genuine Indian citizens".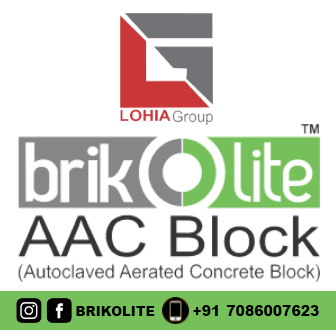 "Officials/personnel familar with the languages should be deployed at the NSKs," Somani said. Hindi-speaking people in Assam are mostly from Uttar Pradesh, Bihar, Jharkhand, Chattisgarh, Madhya Pradesh, Rajasthan and their number is estimated to be about 20 lakh. Their migration to Assam started in the  mid-19th century and they are mostly engaged in the business, tea and agricultural sectors.
"The self-proclaimed lack of knowledge/understanding of the Hindi language resulted in most applicants getting omitted from the final draft. Reportedly this is also true of documents sent by Southern and Western States, and it will be unfair to blame the local NRC team/examiners, to be familiar with/expert on all languages/scripts in the country. This needs to be rectified by posting personnel who are versed in these languages," Chouhan said.
Somani and Chouhan said names of Hindi-speaking applicants were dropped because other States did not return documents sent to them by the NRC office for verification, and also because of mismatch in surnames of married women. "In Bihar, Uttar Pradesh and Rajasthan, most married women use Devi as their surname after marriage which doesn't match with the title of husband," Somani said.
NRC authorities had sent 5.7 lakh documents to 25 States and Union Territories which had issued certificates to people residing in Assam for jobs or marriage. These documents include educational and birth certificates and documents related to the electoral process issued by the States of their earlier domicile.
Applicants have submitted necessary documents but the onus is on the NRC and administration to ensure their timely verification, Chouhan said.