Nedan Foundation, a Kokrajhar based NGO which has been working for combating human trafficking for more than a decade observed the 'World Day Against Trafficking in Persons' on Monday at Chandrapara with the Nedan team under the banner of 'Walking Towards Creating World Free of Trafficking in Persons'.
In the programme, the girl children from 'Destination Home for girls' and people from nearby area also took part.
The Nedan Foundation stated that the human trafficking was the fastest growing criminal industry in the world that generates an estimated five to seven billion U.S. dollars each year.
It is a violation of human rights. It also violates the right to health care, liberty and security of person, and the right to freedom from torture, violence, cruelty or humiliating treatment.
Child trafficking is an organized crime in which children are apprehended at the source, on the route and at the destination, often to be trafficked or forced into labour or sexual slavery, it stated in their short write up.
In the programme, chairperson of Nedan Foundation Digambar Narzary was present and in his speech he said that the 'World Day against Trafficking in Persons was observed across the globe with various programmes.
He said behind each victim, lies suffering and experiences should appropriately be addressed and prevented.
Globally, an estimated number of 1.2 million children are trafficked every year out of 2.45 million people.
Human trafficking takes many forms and knows no borders.
Human traffickers too often operate with impunity, with their crimes receiving not nearly enough attention, he said, adding that they have been observing the appalling trade in human organs.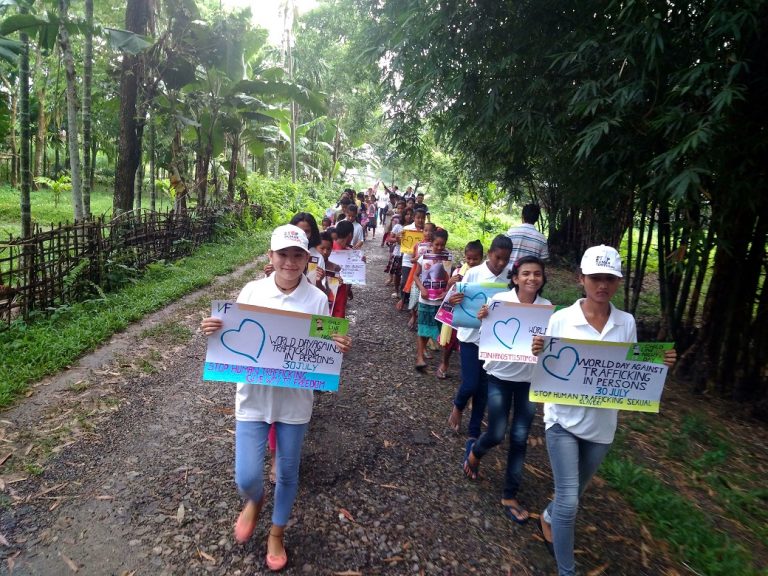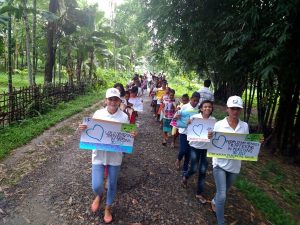 He also called upon all that this act must be changed and people should come forward and join hands to create a world free of trafficking in persons.
Narzary said trafficking in persons was a vile crime that feeds on inequalities, instability and conflict.
Human traffickers profit from people's hopes and despair.
They prey on the vulnerable and rob them of their fundamental rights.
Children and young people, migrants and refugees are especially susceptible; he said adding that the women and girls are targeted again and again.
He also hoped that the brutal sexual exploitation, including involuntary prostitution, forced marriage and sexual slavery must be tackled with iron hands.