With the 8 No Mangaldai HPC in Assam is going to polls in the second phase on April 18, speculations are rife among the voters as to who will win the electoral battle.
The political stalwarts have also stepped up their activities to woo the voters with high promises and politics of mud-slinging.
The Mangaldai HPC, which encompasses 10 Assembly constituencies, including Kalaigaon, Paneri, Udalguri (ST), Mazbat, Mangaldai (SC), Sipajhar, Dalgaon, Kamalpur, Rangiya and Nalbari covering four districts has an overall voters' strength of 17,75,180.
This time altogether 11 candidates are in the fray, including Congress bigwig, Bhubaneswar Kalita; Dilip Saikia (BJP), Pradeep Kumar Daimari (UPPL), Mani Ram Basumatari (HNP), Gandheswar Mushahari (VPI), Inul Haque (Asom Jana Manch), Swarnalata Chaliha (SUCI), Sudhenshu Mohan Talukdar (TMC), Biran Basak (BGP), Jayanta Kumar Kalita (Ind) and Kaji Nakib Ahmed (Ind).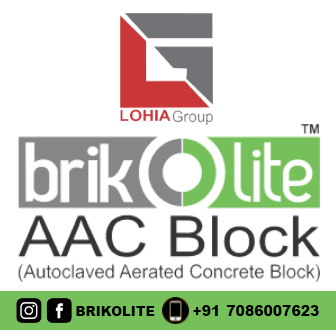 There is likely to be a two corned battle between Bhubaneswar Kalita of INC and Dilip Saikia of BJP. It is apparently evident that sitting Rajya Sabha MP and former APCC president and Congress candidate Bhubaneswar Kalita who is a known face in state politics and a household name has an edge over the BJP candidate due to large-scale presence of minority voters.
According to an estimated report, there are nearly five lakh minority voters in the Mangaldai HPC who generally play a key role in the constituency and as AIUDF has not fielded any candidate, large numbers of minority voters are likely to give their mandate for Congress.
Interestingly, this time the young educated voters are not very enthusiastic about the election as they are of the opinion that whichever party comes to power, the life of common people would remain unchanged.
"Every politician is the same they are least bothered about voters' plight. We have been facing a plethora of problems, but politicians have turned a deaf ear," a section of young voters told this correspondent.
They further alleged that the political parties have neglected the growing unemployment problem and failed to check price rise of essential commodities, which is unfortunate.
Meanwhile a young educated voter who says that NOTA option is a good option for voters says, "It ensures maximum participation of public in the election. People not satisfied with the candidates now have a reason to go to the polling booth. They can press NOTA and can show that they too are part of this democracy."
Pertinently the minor advantages of NOTA are immediate that people are now aware of options (General Election 2014 had 1.1% votes to NOTA).
Meanwhile, political parties have been carrying out campaign in every nook and corner of the HPC with bike and car rallies to attract the voters and have set up booths to educate the voters on their agendas.