Police on Monday evening arrested one assistant engineer of North Lakhimpur Municipality Board (NLMB) for his involvement in a Rs 20 lakhs embezzlement of constructing an auditorium over the daily market of the town.
Parag Dutta, the assistant engineer was the member secretary of the construction committee for the auditorium (seva kendra) set up in 2013-14 on the first floor of the daily market of North Lakhimpur in Assam.
He was arrested vide case number 1108/2018 under 420, 409 and 34 Section of CrPC filed by ADC Debashish Goswami, executive officer of NLMB.
The then chairman of NLMB, Jiten Gogoi is also made a co-accused in the case and he has been absconding since then.
It may be recalled that the North Lakhimpur Municipality Board constructed an auditorium on the first floor of the daily market of North Lakhimpur town at the cost of Rs 20 lakhs in the year 2013-14.
But the auditorium have been left vacant and never been used so far.
The North Lakhimpur Municipality Board has been flayed for its complicit role over the issues affecting common citizens in the town.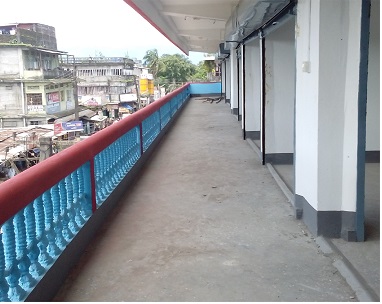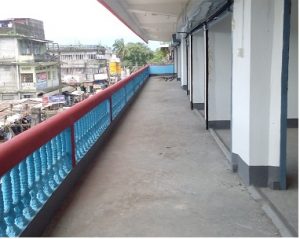 The town which  had less than half dozen roads earlier still remains with its original shape and size with a fast growing population, rapid and unplanned urbanization and despite an increased number of vehicles of all forms ignoring the need for expansion and extension.
The North Lakhimpur Municipal Board is also responsible for the chaos and mess that occurs every day in North Lakhimpur town.
The unplanned construction permitted by it is to be blamed for the present problems affecting its tax payers. Large commercial buildings are allowed by the NLMB to construct without fulfilling the criteria. There seems to be no one from the authority to monitor, inspect or enforce the basic laws and rules violated by such constructions.