Dark clouds hovered above Panchgram in Hailakandi district of Assam, followed by a heavy shower dampened the spirit of Congress supporters, who were waiting with patience to see and listen to the speech of party president Rahul Gandhi on Tuesday.
The national president of the All India Congress Committee (AICC), Rahul Gandhi, was scheduled to visit Panchgram at 10:30 in the morning.
But due to incessant rains, the Congress president's chopper could not take off from Silchar airport for Panchgram which compelled him to reach the venue by road at around 12:30 in the afternoon, traveling close to 55 kilometres.
The drenched up supporters of the party started to dwindle as rains forced many to hold chairs on their heads for the party president's arrival.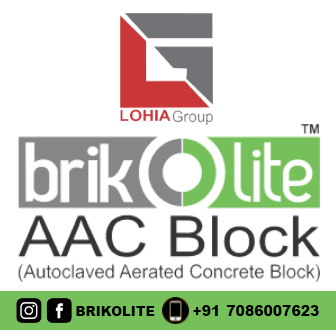 Also read: Rahul Gandhi assures Assam's six communities over ST status
The waiting media personnel were also not spared as mismanagement and poor arrangements left almost all journalists hold on to the last straw for not getting soaked.
Cutting all formalities short for all of these, just the way the number of supporters and workers of the party decreased, owing to bad weather, Rahul Gandhi introduced both the party candidates Sushmita Dev for Silchar Lok Sabha seat and Swarup Das for Karimganj seat, before the audience.
Addressing the rally, Rahul Gandhi started off by explaining Narendra Modi's now famous term 'chowkidar' of becoming infamous as it prefixes names like Nirav Modi, Vijay Mallya, Mehul Choksi and likes, instead of finding before the names of a farmer, daily wage labourer or a poor peasant.
Also read: Would not let Citizenship Bill get passed, come what may, says Rahul
Terming his ambitious plans of providing Rs 6,000 per month and thus Rs 72,000 per year to the poor, numbering more than five crores of people in the country, Rahul Gandhi envisaged his vision of bringing better livelihood for the whole of India.
"33 per cent reservation has been earmarked for women in our manifesto and you see Sushmita Dev as our all India Mahila Congress president. You vote her to win and she would be a young and dynamic union minister," Rahul Gandhi told the audience.
Highlighting the failures of Narendra Modi-led NDA government to provide two crore jobs as promised, Rahul Gandhi said, "If any youth wants to open up a business in India, he or she can open up anything which is not illegal without taking any permission from the concerned authorities for the next three years."
Before winding up his brief election rally to garner support for Sushmita Dev and Swarup Das, the Congress president said, "Barak valley falls in between three to four states of the Northeast, for which, it can be a business hub not only amongst the neighbouring states but it can also attract Southeast Asian countries."
"If we are voted to power, our government shall reopen both the paper mills in Assam within the next six months," said Rahul Gandhi amidst thunderous applause.
It may be recalled that ahead of the Assam Assembly polls, Prime Minister Narendra Modi during an election campaign rally at Kalinagar on March 27, 2016 also assured of re-opening of the two paper mills if voted to power, just a stone's throw away from Panchgram.
The BJP won the polls, but the reopening of the paper mills has never happened.