Enlivened by the "outstanding" performance of sprint queen Hima Das of Assam – she got India its first ever track gold at a global event by winning the 400 metre final at the World U20 Championships in Tampere, Finland, very recently and in a bid to promote sports in the country, Union Minister Rajyavardhan Singh Rathore said on Monday that a games period will be made mandatory in schools after reducing the syllabus by 50 per cent next year.
The Government is also "mighty impressed" by the equally "excellent" performances of sportspersons from Manipur – Mary Kom (the Ring Queen) and World Champion Mirabai Chanu (Weightlifting), not to talk about the Best Indian Mizo footballer (from the small village of Hnahthial in Mizoram) Jeje Lalpekhlua who plays for Chennaiyin FC. And, of course, several other sportspersons from India.
A report appearing in the The Indian Express quoted Rathore as saying, "We have come to a stage where sports are not a part of education, it is education. The Ministry of Education is ensuring that the syllabus in schools by 2019 is reduced by 50 per cent and there will be a sports period on a regular basis."
The report further quoted Rathore as saying that the Ministry is planning several things to make sports more relevant. "We are also ensuring that the Sports Authority of India (SAI) (now Sports India [SI]) reduces its manpower by 50 per cent by 2022 so that they can cater to sports and it has a lean body and money is spent on sports"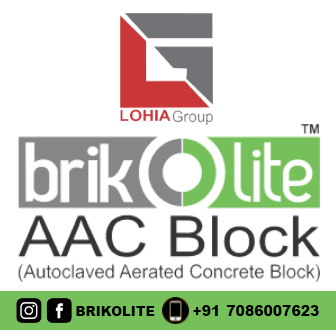 "This year we will have 20 specialised sports schools and the Government of India will pump about
Rs 7-10 crore each. The idea is to have a very pointed approach so each school will have only two or three main sports. They will be very focused," he said.
Rathore made the said statement while welcoming the Rugby World Cup 2019 trophy tour in India by unveiling the Webb Ellis Cup in New Delhi in the presence of World Rugby CEO Brett Gosper, Asia Rugby President, Aga Hussain, actor Rahul Bose and Rugby India president Numazar Mehta.
Also present at the event were Sports Secretary, Rahul Bhatnagar, SI DG Neelam Kapur and the Indian Olympic Association (IOA) Secretary, Rajeev Mehta. The two-year Trophy Tour, which aims to engage and excite new and existing rugby fans ahead of Rugby World Cup, will travel to Mumbai and Bhubaneswar next.
It will be the first time that the tournament will be played in Asia when Japan hosts the Rugby World Cup 2019. "We are delighted to welcome the Webb Ellis Cup to India in the run-up to the World Cup. We are happy to see India included within the 18 nations that will be visited by the Rugby World Cup 2019 Trophy Tour," Rathore added.