Founder President of All Cachar Karimganj Hailakandi Students Association (ACKHSA), Pradip Dutta Roy, is now on a damage control mode.
Dutta made a U turn talking to Northeast Now on Friday afternoon, by saying he is never against any Assamese student, studying out here in Assam University Silchar.
Referring to the students who sat on demonstration for opposing the Citizenship Amendment Bill on Wednesday evening outside the main entrance of Assam University, Dutta Roy, said, "In fact, these so called students who sat for protest against this bill are supporters of Akhil Gogoi's Krishak Mukti Sangram Samiti (KMSS) and some others of the Khilanjia Mancha. They are not members of AASU and sat out there lighting candles to mark their protest against this bill. They indeed brought placards and wanted to give slogans, but, were barred from doing so by the police officials."
Also read: Give up separate Barak state demand: Sonowal to Dutta Roy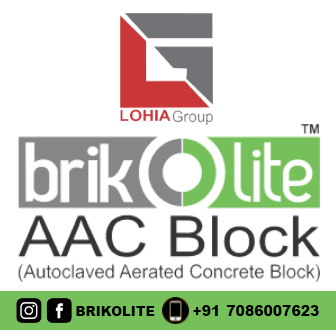 He added, "AASU had no role in it and is not responsible for it. Some students from outside did this, for which there was widespread repercussions among the people of Barak valley and I too gave a statement on Thursday evening for all of these," said, Pradip Dutta Roy talking to this correspondent.
On Thursday evening, Pradip Dutta Roy in a statement to one of the media houses, said, "We have fought more than 10 years for this university under the banner of ACKHSA amidst strong opposition from AASU and the AGP.
"Assamese students of this university , coming out and opposing this Citizens Amendment Bill is highly condemnable. They are enemies of Barak valley. Those who have sat for opposing this bill, strong actions should be taken and I would write for this to the Vice Chancellor.
" I don't know what steps have been taken against these students by the VC and the Registrar. I would like to say to these students that they have come here to study and must do that only. They should stay away from politics or else we have to take steps from not allowing Assamese students from studying out here."
On Friday afternoon talking to Northeast Now, Pradip Dutta Roy, said, "Barak valley is very peaceful for which Assamese students study out here without any fear. Not only that, the President of Assam University Students Union (AUSU) is Drubajyoti Mahanta, who hails from Sivasagar. These students are safe and sound out here and I would like to inform the parents of more than 300 odd Assamese students in this university that they have no problem being here."
Pradip Dutta Roy went on in saying, "Dhrubajyoti Mahanta himself gave a statement in favour of the bill on Thursday evening. Though everyone has a democratic right to express himself of herself but these Assamese students should understand the feeling of the people of Barak valley. I have never said that, I won't allow Assamese students from studying out here.
Pradip Dutta Roy's remarks on Thursday evening has not gone unheard off, for which, the AASU issued a statement at Guwahati on Friday to take strong actions against Dutta Roy. A case too has being registered at Dibrugarh on Friday afternoon for such remarks, not to speak of Pradip Dutta Roy even got a call from ADGP Pallav Bhattacharya too in this regard, by the time of filing of this report.
Meanwhile, another case has been filed against Pradip Dutta Roy for his provocative statements against the students of Assam regarding Citizenship Amendment Bill by Durnitibirudhi Oikya Mancha at Golaghat police station.
The manch demanded immediate arrest of Roy for his provocative statements.