Haidor Ali Khan of Dhubri district does not have his name in the final draft National Register of Citizens (NRC) which was published on July 30 last. It is a different matter that Haidor is among the two Class III students who had hoisted the Tricolour braving chest-deep floodwaters in his school in Lower Assam's Dhubri district on Independence Day last year.
A report appearing in the The Telegraph quoted Haidor, now a Class IV student at Naskara Lower Primary School, as saying on Saturday, "My name is not there." Haidor had come to the Naskara NRC Seva Kendra (NSK) (in Dhubri district of Assam) with his mother to collect a form to submit claim to include his name in the final NRC.
The report further stated that the final draft of the NRC, however, has the names of his mother Jaibon Khatoon, elder brother Jaidor and sister Rina. His father, Rupnal Khan, had died in a militant attack in Kokrajhar in 2012. So, his family submitted NRC 1951 containing his grandfather's name, Alom Khan, as legacy data.
Also Read: Assam NRC: 'On Hold' residents in Chaygaon villages at their tether's end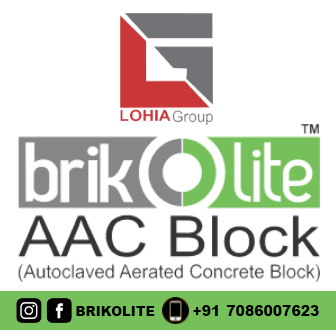 "The NRC office told me that my son's birth certificate was rejected. They promised to help me in submitting the claims to include his name in the NRC," Haidor's mother said, wondering why his birth certificate was rejected.
An official in the NRC Seva Kendra suspected there could be "mistakes" in the birth certificate as people in the rural areas often do not register the birth of their children as they do not go for institutional delivery and are most often illiterate.
The NRC 1951 is being updated only in Assam with March 24, 1971 as the cut-off date to detect and deport "foreigners" or "illegal migrants" from Bangladesh. The cut-off date was decided in accordance with the Assam Accord that was signed between the Centre and leaders of the Assam Agitation in 1985.
More than 40.07 lakh applicants like Haidor could not make it to the draft NRC, raising fears that many among them could be foreigners who settled in Assam after March 24, 1971.
Almost a year ago, on August 15, in a daredevil show of patriotism, Haidor, his classmate and neighbour Jiarul Ali Khan and four teachers, Tajem Sikadar, Mizanur Rahman, Joydev Roy and Nripen Rabha, had defied the floodwaters that had submerged their village to hoist the Tricolour and sing Jana Gana Mana and Vande Mataram. Among the students, Haidor and Jiarul were selected as they knew how to swim while the rest stood on higher ground and sang the national anthem.
Roy clicked a photograph as he had to forward it to the cluster resource centre co-ordinator for "official record" while Rahman uploaded it on Facebook. The picture went viral with many sharing it. The primary school, with nearly 200 students, is situated about 2.5 km from Fakirganj town in Dhubri district and 200 km west of Guwahati.
Haidor's mother works as a midday meal cook in a Government-run madrasa and earns Rs 1,000 per month. "It's very difficult to run the family. I keep a few hens and sell eggs. It will be very helpful if the Government can increase the salary for midday meal cooks like me," she said.