Along with other party leaders, Bharatiya Janata Party (BJP) leader and Assam Chief Minister Sarbananda Sonowal also attended the swearing-in-ceremony of the new coalition government of Meghalaya on Tuesday and congratulated the new government.
Tuesday, National People's Party (NPP) leader Conrad K Sangma took oath as the new Chief Minister of Meghalaya.
After former Meghalaya Chief Minister Dr Mukul Sangma-led Congress failed to gain majority to form government in the 60-member Meghalaya Assembly despite the party was able to emerge as the single largest party to win maximum of seats (21) in the recently-held State Assembly polls, it was Tura MP Conrad-led National People's Party (NPP) and BJP which managed to gain the simple majority and formed a new coalition government.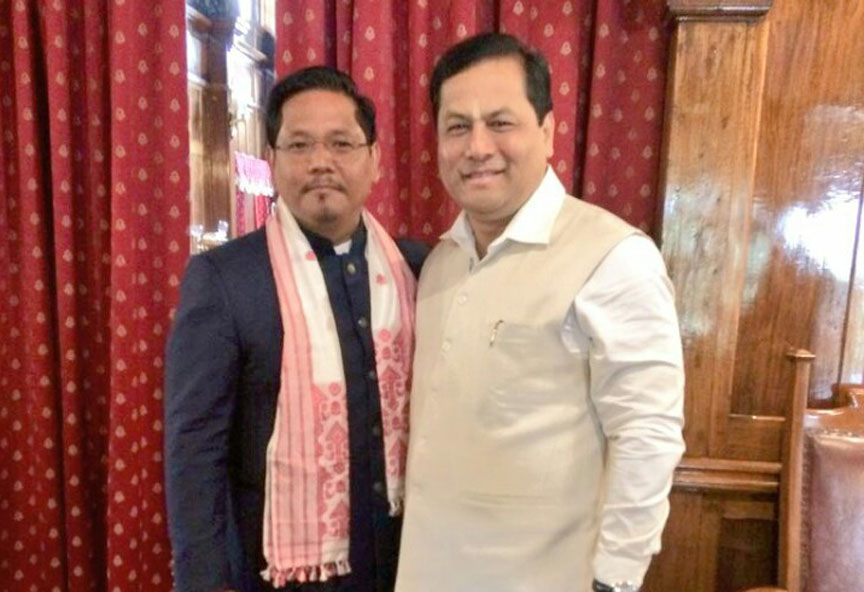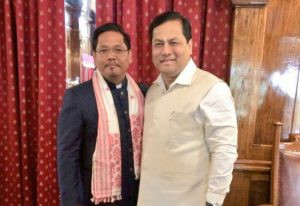 On Tuesday, a total of 11 ministers were inducted in the Conrad-led Meghalaya government.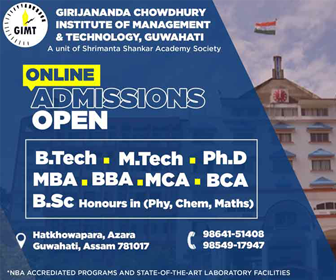 While attending the swearing in-ceremony Sonowal congratulated Chief Minister Conrad Sangma and his Council of Ministers who were administered oath of office and secrecy at a function held at Raj Bhavan, Shillong on Tuesday.
It may be noted that Conrad K Sangma taking oath along with 11 other ministers on Tuesday paved the way for a new journey of five party coalition government of Meghalaya.
The Meghalaya coalition government has support of a total of 34 MLAs, including 19 from the NPP, six from the United Democratic Party (UDP), four from the People's Democratic Front (PDF), two each from the BJP and the Hill State People's Democratic Party (HSPDP) besides one independent MLA.
Congratulating newly-appointed Meghalaya Chief Minister Conrad K Sangma, Sonowal hoped that the new government will work to fulfil the aims and aspirations of the people of Meghalaya.
Sonowal also said, "I hope both the governments in Meghalaya and Assam work in tandem to bolster development of both States and advance the mutual interests for the benefit of all sections of the people."
Union Home Minister Rajnath Singh, who was also present at the swearing-in-ceremony, also congratulated the new government. On his Twitter hand, Singh tweeted, "Congratulations and my best wishes to Shri Conrad Sangma on being sworn-in as the Chief Minister of Meghalaya. I am confident that he and his team of ministers will put the state back on a development track."