Villagers of Chephongsajir, one of the cleanest villages in Karbi Anglong observed its foundation day with a day-long programme here ending with a community feast in the evening.
Chephongsajir celebrated its 31st foundation day and completion of 30 years of existence.
Village headman Ram Teron on the occasion stressed on respecting the memories of those who are no more and also the elders.
He said, "It is important that those who are not present among us should be remembered. Just because they have gone away, it does not mean that their contributions have also gone along with them. We should respect and maintain their memories and have honour for the elders."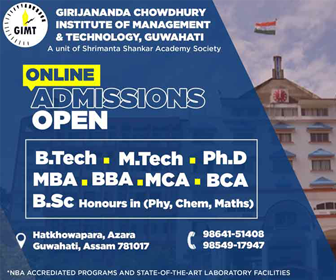 The village was established on November 14, 1988. The initiative to establish the village started in 1986 by asking the authorities for allotment of land.
The village development committee functions under a constitution that has laid down rules and regulations for the villagers including the wide of roads so that no one encroaches on them. It is one of the cleanest villages in Karbi Anglong district.
The president of Chephongsajir Development Committee, Hemchandra Teron; assistant secretary, Nagen Timung; social worker Rah Kro; villagers, village headmen of neighbouring villages and others attended the programme.
During the day, fun-filled games including tug of war between men and women of the village, Karbi traditional sling shooting, Hambi Kepathu – gheela khel and walking on stilts were held.