Bodoland Territorial Council (BTC) chief Hagrama Mohilary came down heavily on the president of All Bodo Students' Union (ABSU), Promod Boro for his support to any independent candidate including former parliamentarian, Sansuma Khunggur Bwiswmuthiary for Kokrajhar LS seat in the forthcoming parliamentary polls.
Mohilary while addressing a gathering on a senior citizens' meet on Friday here at Khoirabari in Udalguri claimed that his party would recapture Kokrajhar parliamentary seat in the 2019 election with the support of all communities.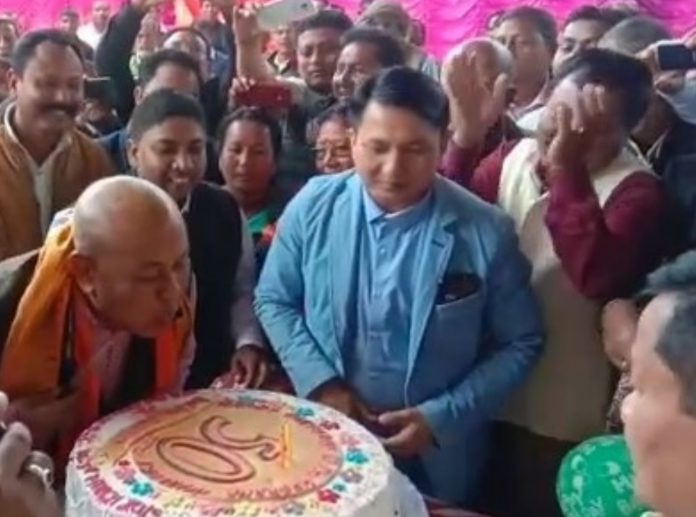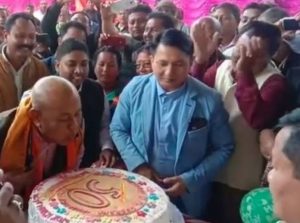 He further said no one can win the Kokrajhar LS seat in the Lok sabha polls, whether its the president of United People's Party (L) or former parliamentarian Urkhao Gwra Brahma or ABSU president Promod Boro.
Mohilary while expressing his gratitude to the people of BTC for keeping BPF in power for the last 15 years, said that the leaders of students' organization who oppose clauses of the BTC Accord should refrain from making comments on issues of BTC.
He also stated that the demand of Bodoland state in present day scenario is a mockery on part of the protestors.
Mohilary while stating that BPF is committed to all round development of every community living in the BTC region made it clear that if the the Centre grants ST status to the Adivasis and Koch-Rajbongshis of the region, BPF will have no objection.
He said the BPF may join hands with any political party in forthcoming polls as situation demands for the sake of the development of the region.
Later, BTC supremo Hagrama Mohilary celebrated his 50th birthday by cutting a 30-kg cake at the event.
Mohilary was wished by the locals and his party men including Rajya Sabha MP Biswajit Daimary, who also joined the celebration.
The party workers also extended birthday greetings to Mohilary and wished him a "happy, long and active life".
The event was also attended by BTC Executive Members Jagadish Sarkar, Lwmshrao Daimari, Bonjar Daimari, BTC Deputy Speaker Nerswn Boro, Paneri MLA Kamali Basumatari and Kalaigaon MLA Maheswar Baro.