The BJP has promised direct funding to Karbi Anglong Autonomous Council (KAAC) and Autonomous State if voted to power again in the ensuing Lok Sabha polls.
During a public meeting held as part of the poll campaign at Chutianala Karbi Anglong Sports Association (KASA) Stadium, BJP's national general secretary Ram Madhav promised that there will be direct funding from the Centre to KAAC and on coming to power the Prime Minister will seriously think about granting Autonomous State.
He said, "We have decided in the Parliament that all sixth scheduled areas in the Northeast should get direct funding and placed a bill to make direct funding for development."
Stressing further on development he said, "People of different communities in Karbi Anglong, there are Biharis, and others, this is mini Assam, and for the development of all Prime Minister Narendra Modi personally agree to this."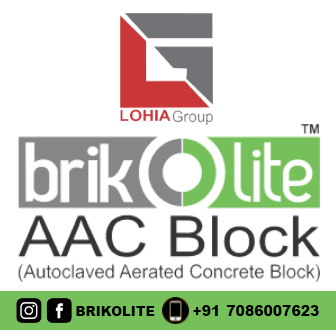 "After the Lok Sabha election, five years ago, in all elections after that you have all voted for the BJP. You have voted for our candidates, you have made them MLAs. You brought us to power in the Council (KAAC). Now, this is your opportunity to let Biren Singh (Engti) sit at home and sent Horen Sing (Bey) to parliament," he said.
He also said that recently chief executive member (CEM), KAAC, Tuliram Ronghang and KAAC executive members (EM) and MACs have submitted a memorandum demanding direct funding and granting of Autonomous State.
Ram Madhav said Prime Minister Narendra Modi has given a serious thought on granting Autonomous State to Karbi Anglong and Dima Hasao and on coming to power, he will put stress on the issue.
Earlier, KAAC CEM Tuliram Ronghang once again said that for the development of Karbi Anglong, the Autonomous State should be granted.
He said, "We want a State within a State. We have gathered here today for the sake of a solution on the issue of Autonomous State. We don't want division of Assam. We want a greater Assam, and we want Autonomous State. We want direct funding for development of this region and for this I appeal to you to vote the BJP on April 18."
The candidate for 3 Diphu ST Autonomous District Lok Sabha constituency BJP's Horensing Bey appealed for a Congress-mukt Karbi Anglong and Dima Hasao.
He criticised the sitting MP Biren Singh Engti as doing nothing in his long duration as an MP.
He said, "After independence, the first MP from here was Bornali Khongmen, and the second MP was Biren Singh Engti in 1972. He was an MP intermittently and now is an MP again, but in such a long time as an MP he has done nothing for Karbi Anglong and Dima Hasao. In this Lok Sabha election we will have to bid him farewell. In Assam there are 14 Lok Sabha seats, we will create history by getting the highest percentage of votes."
Assam Minister Pijush Hazarika, BJP national secretary Ramen Deka, Baithalangso MLAs Dr. Mansing Rongpi and Dr. Numal Momin, former MLA Bidya Sing Engleng, President, BJP, East Karbi Anglong District Committee, Ratan Teron and general secretary, Ajit Dey, president, BJP, West Karbi Anglong District Committee, Arun Terang, General Secretary (Organisation), State BJP, Phoni Sarma, and EMs of KAAC and Chairman Longki Timung and Deputy Chairman Ritesh Enghee and party leaders were present on the dais.
The public meeting was attended by a large number of supporters from Karbi Anglong and West Karbi Anglong.