In what might be an embarrassment to the BJP-led government in Assam, sitting BJP MLA from Lahowal constituency, Rituparna Baruah has come out speaking openly against the Citizenship (Amendment) Bill, 2016.
"As people are opposing the Citizenship (Amendment) Bill 2016, we cannot be oblivious to the people's sentiment. This bill will hurt Assam Accord and we have promised in 2016 assembly polls that we will implement Assam Accord in letter and spirit," said Baruah during a recent meeting.
Baruah was known as one of the MLAs close to the Chief Minister, Sarbananda Sonowal.
Baruah's statement came at a time when different sections of people have been opposing the Citizenship (Amendment) Bill 2016, which was passed by the Lower House of Indian Parliament recently. The passing of the Bill by the Lok Sabha has triggered series of protests in Assam.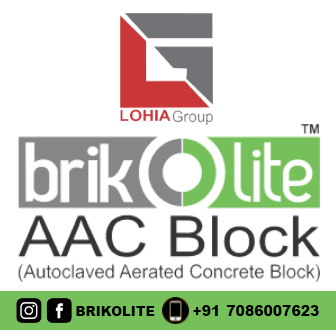 Another BJP legislator from Sootea constituency, Padma Hazarika has also hinted to go against the Bill. "I am with the people of Assam and my stand will be same as the stand of the people," said Hazarika recently although he did not mention anything about the Bill.
Partner of the BJP-led ruling alliance government in Assam, Asom Gana Parishad (AGP) has already snapped  ties with the saffron party just a day ahead of the passage of the Bill in Lok Sabha.
The BJP MLA from Lahowal also hinted at a controversy being hatched against the Chief Minister Sarbananda Sonowal and said that "Slapping of sedition charge against Leftist social scientist and activist Hiren Gohain is handiwork of some official of Home department and has been done to destroy the image of Sonowal."
Baruah was referring to the recent development where a police station in Guwahati registered a sedition case against scholar Dr Hiren Gohain, RTI activist Akhil Gogoi and journalist Manjit Mahanta. The three spoke at a meeting in Guwahati against the Citizenship (Amendment) Bill 2016.
Different organisations in Assam including pressure groups and opposition political parties including the Congress and AGP has been intensifying their agitation across the state against the Citizenship (Amendment) Bill 2016.
Apart from Opposition parties in Assam, Chief Ministers of Meghalaya, Manipur, Nagaland and Mizoram have also expressed their reservations against the Bill.
It may be mentioned here that the Union Home Minister Rajnath Singh is likely to meet the Chief Ministers of northeastern states soon in view of the growing protests against the Citizenship (Amendment) Bill 2016 in the states..