The 'D' voter tag continues to haunt a lot of people in Assam.  Either it is Rehena Islam of Margherita or Mohammed Nurul Islam of Barpeta – both of them are fighting 'ostracism' to shed the 'D' voter tag. And, Assam today has quite a number of Rehenas and Nuruls who are very much Khilongiya Musalmaan but have been served notice from the foreigner's tribunal.
A report published in the The Times of India quoted Nurul as saying, "The tag of 'D' or doubtful voter, besides depriving a person of his voting rights, can also subject him to humiliation in social circles. I have waged a lonely battle fighting social stigma and ostracism ever since I was tagged a 'D' voter in 1997."
The irony is that Islam, who is a teacher at a Government school in Barpeta district of Assam, is currently engaged as an investigating officer involved in the process of updating the National Register of Citizens (NRC) in Assam. But, there is nothing he can do about the 'D' voter tag which is hanging like a Damocles sword over his head for the last 21 years.
The report further quoted Islam as saying, "You cannot imagine the kind of mental torture and shame I am subjected to in social circles for being a 'D' voter. Sometimes, the reactions I get are torturous and disgraceful. Two decades of carrying the tag invites the worst form of social ostracism," laments Islam, a postgraduate teacher at the Paschim Moinbari Higher Secondary School in Kalgachia area of the district.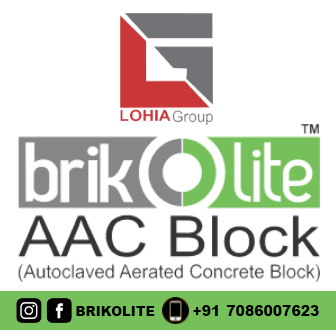 In fact, Islam is "nonplussed" till today as to why he was tagged a 'D' voter in the first place. He informs that the name of his father, Abdul Hussain, was included in the electoral rolls of 1966 and 1970 besides his NRC legacy data being available. Islam's name was also included in the voters' list of 1997 and he had a serial number of 719. But, later that year, he was tagged as a 'D' voter.
Islam and Rehena's is not an isolated case. Ever since the Election Commission of India introduced the practice in 1997 of tagging people as 'D' voter in the electoral rolls if their citizenship claims are considered to be doubtful, the cases of at least 2, 44,144 'D' voters have been referred to the foreigners' tribunals. Among these, 60,000 were found to be genuine Indian citizens, while the fate of 1, 25,333 people still "hangs fire".
Social activists hold the view that the 'D' voters tag is slapped on people in an arbitrary manner and later, many of these people are found to be genuine Indian citizens. Once you are bracketed as 'D' voter, you are deprived of your civil and political rights and suffer from a kind of "social ostracism".
When this whole practice of 'D' voters was introduced in 1977, it was decided that these cases would be disposed of within six months. But, that is hardly the case and the Islams and the Rehenas in Assam are still pulling out all the stops to ensure that their names appear in the State electoral rolls.