There are 32 new faces in the BJP list of 70 candidates, announced on Friday for the forthcoming Assam Assembly elections.
The new candidates include Manas Das (Karimganja North), Biswarup Bhattacharjee (Badarpur), Subrata Nath (Katlichera), Dipayan Chakraborty (Silchar), Amalendu Das (Barkhala), Kaushik Rai (Lakhipur), Gautam Roy (Katigorah) Nandita Garlosa (Haflong-ST), Dorsing Ronghang (Howraghat-ST), Bidya Sing Englang (Diphu-ST), Roop Sing Teran (Baithalangso-ST), Diganta Kalita (Kamalpur), Jayanta Malla Baruah (Nalbari), Biswajit Daimary (Panery), Madhuram Deka (Kalaigaon), Jitu Kishan (Majbat), Kadiru Jaman Zinnah (Laharighat), Jitu Goswami (Barhampur), Krishna Kamal Tanti (Rangapara), Sanjib Kumar Bora (Dhing), Nazir Hussain (Rupohihat), Anil Sakia (Samaguri), Biswajit Phukan (Sarupathar), Ajanta Neog (Golaghat), Ramani Tanti (Mariani), Mayur Borgohain (Nazira), Dharmeswar Konwar (Sonari), Surabhi Rajkumari (Sibsagar), Amiyo Bhuyan (Bihpuria), Manab Deka (Lakhimpur) and Taranga Gogoi (Naharkatia).
Of the 32, Ajanta Neog, who was PWD minister in the previous Congress government, joined the BJP recently.
Similarly, Gautam Roy, who was defeated by BJP's Amar Chand Jain, in the 2016 Assembly elections, also switched to the saffron party from Congress.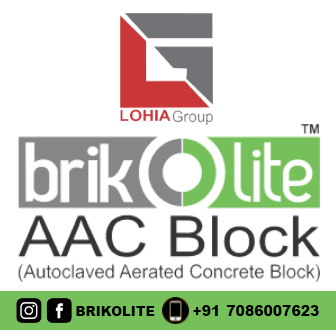 Rajya Sabha MP Biswajit Daimary, who has been fielded from Panery, jumped ship, and joined BJP from BPF.
The party has denied tickets to as many as 12 incumbent MLAs to pave the way for new faces.
Those dropped include Dilip Kr Paul (Silchar), Amar Chand Jain (Katigorah), Joyram Englang (Howraghat-ST), Sum Ronghang (Diphu-ST), Mansing Rongpi (Baithalangshu-ST), Nabanita Handique (Sonari), Ashok Sarma (Nalbari), Bir Bhadra Hagjer (Haflong-ST), Kishor Nath (Barkhala), Debananda Hazarika (Bihpuria), Dimbeswar Das (Raha) and Rituparna Baruah (Lahowal).
Of the 11 incumbent MLAs, Rituparna Baruah, who is known as a close associate of chief minister Sarbananda Sonowal, has been replaced by Chabua MLA Binod Hazarika.
The BJP has this time given the Chabua and Raha constituencies to its ally AGP.
A party leader said all the candidates were selected after careful deliberation.
"The sitting MLAs whose performances were not up to the mark have all been replaced," said the leader.