The second phase of Panchayat polls passed off peacefully in Hojai district on Sunday.
In Hojai district, the Panchayat poll was conducted for the posts of 12 Zila Parishad, 5 Anchalik Parishad, 67 Gaon Panchayat presidents and 670 ward members.
Polling started at 7 am and it continued till 3 pm.
Till 3 pm, around 66 per cent of votes were polled in the entire district.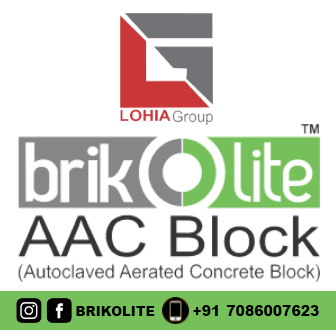 However, even after the stipulated time of closing, a large number of voters were stated to be in queues in a section of polling stations at Murajhar, Paschim Jaruni, Hawaipur, Jugijaan, Rampur and Dhanirampathar reflecting the good participation of voters in the Panchayat polls.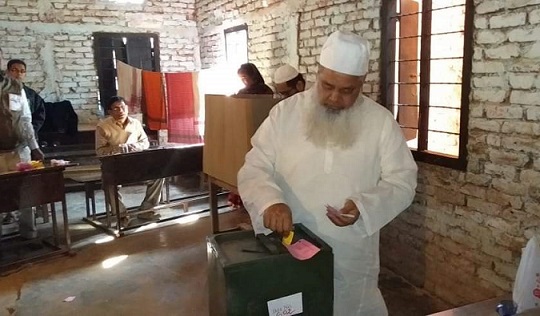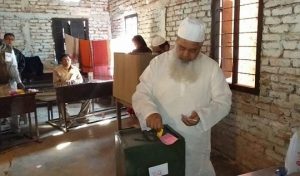 All India United Democratic Front (AIUDF) supremo and Dhubri Lok Sabha MP Badruddin Ajmal along with his son and MLA of Jamunamukh constituency Abdul Rahim Ajmal cast their votes in the polling station at Bardonkigaon ME School under Gopalnagar Panchayat in Hojai at 9:30 am.
Talking to media persons, Badruddin Ajmal said, "I believe, the voters will cast their valuable votes by choosing the right candidates who can fight for their rights in true sense as well as can work for the welfare of the society as a whole."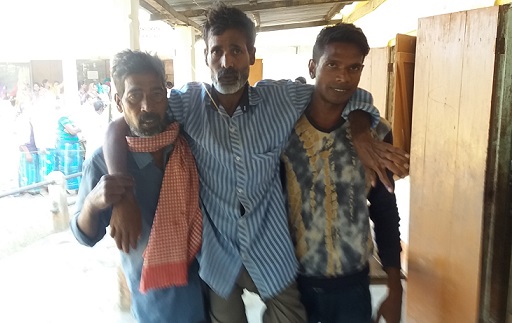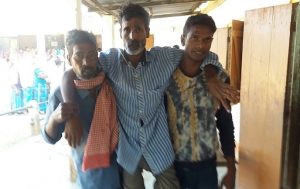 In Nandapur Gaon Panchayat and Dhalphukri Gaon Panchayat in Hojai, voters were seen with full of zeal standing in long queues to cast their votes.
Despite disabilities, many disabled persons came to their respective polling stations and cast their votes here.
In Milikbasti Gaon Panchayat of Hojai, the voting passed off peacefully, but a conflict took place between two drunk persons outside the polling station area.
However, in the meantime, Village Defence Party (VDP) intervened and controlled the situation.