In an interesting turn of events, Assam sprinter Hima Das, who has won two silver medals in Asian Games 2018 at Indonesia's Jakarta, 'blamed' two persons from Assam for her 'false start' in the women's 200 m race and for being disqualified in the event on Tuesday.
Sprinter Hima Das, who came live on Facebook on Tuesday from the playground at Jakarta, thanked all the people of Assam for their support and blessings in her journey to glory.
Also read: Asian Games 2018: Silver for Hima Das  & Co in 400 m mixed relay
While introducing her coaches Nabajit Das and Nipon Das, Hima Das said, "The time gap between the 200 m event and the 400 m (mixed relay) was too short and I was feeling the pressure. In the midst of that a couple of persons from Assam were continuously passing some comments on social media which got into my nerves. I was a bit disturbed for which the blunder of the false start took place."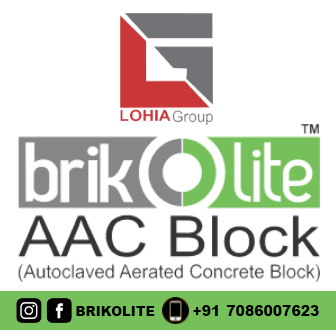 She also made an appeal to all not to disturb the mental state of players during the course of any event.
Hima Das admitted that she had felt tremendous pressure. 'Everyone will know later what of kind pressure,' she said during her facebook live conversation.
Also read: Asian Games 2018: Hima Das wins silver in women's 400 m race
Requesting all not to make any such comments due to which the players feel pressure, the new track sensation of India said, "Some comments harm us. So I request all not to make such comments."
Blaming the two persons for her 'false start' in the 200 m semi-final, Hima said, "Even though I tried to avoid taking the pressure, but it was at the back of my mind."
The revelation by the 'pride of Assam' has created much sensation across Assam.
Also read: Asian Games 2018: Hima Das disqualified in 200 m women's semifinal
Questions have been raised as to who those two persons are responsible for distracting Hima leading to her failure in the 200 m race.
It may be mentioned that the Indian team of Hima Das and Co won the silver in the mixed 4×100 m relay final on Tuesday evening at the Asian Games 2018.
Apart from Hima Das, the other Indian team members are Muhammed Anas Yahiya (23 years), Poovamma Raju Machettira (28 years) and Arokia Rajiv.
The gold in the event was won by the Bahrain team while the Kazakhstan team won the bronze medal.
While Bahrain finished at 3:11.89 seconds, India finished at 3:15.71 seconds and Kazakhstan finished at 3:19.52 seconds.
Though Hima Das was disqualified in the women's 200 m semifinal for 'false start', India's Dutee Chand entered the final in the same event clocking 23.00 seconds.
Hima Das qualified for semifinal in women's 200 m race in the morning on Tuesday finishing fourth in her heat.
At her heat, Hima finished with a timing of 23.47 seconds.
Earlier on Sunday, the star sprinter from Assam won silver in the women's 400 m race of Asian Games 2018 by finishing at 50.79 seconds breaking her all-time personal and national record.
The gold was won by Bahrain's Salwa Eid Naser who finished at 50.09 seconds.
Eighteen-year-old Hima Das is the second athlete after Bhogeswar Baruah to have won a medal in Asian Games.
Bhogeswar Baruah, an Arjuna Award winner, is an 800 m gold medalist in the 1966 Asian Games.
??? ??????? ??? ???????? ???? ??? ??? Hima'? ???????? ????????? ?????? ????, ???? ???? ???? ??

Posted by Saranga Pani Hazarika on Tuesday, August 28, 2018