Suspended ACS officer Rajarshi Sen Deka, who was arrested by police in connection with the APSC cash-for-job scam, was on Tuesday moved the Gauhati High Court seeking bail.
The HC has asked police to file case diary against Deka on November 15.
Police have so far arrested 23 ACS, APS and allied service officials including Deka and are on the lookout for two more officials allegedly involved in it.
Police had earlier identified 25 officers of the 2015 batch who had allegedly bribed APSC officials to get jobs through doctored answer scripts.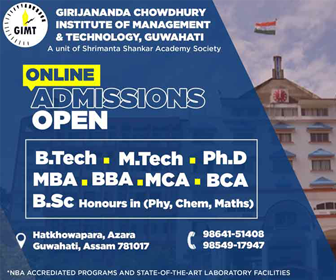 Arrested ACS officer Rajarshi Sen Deka, son of former Congress Minister Nilamani Sen Deka, is currently lodged in Guwahati central jail.
Kapil Sibbal, senior counsel of Supreme Court, will argue in the High Court on for Deka's bail.
Police had on November 8 arrested 16 civil services officials in connection with the cash-for-job scam in the tainted APSC in one of the biggest crackdowns against corruption in the state in recent times.