The seven-member archaeological team, which recently found ruins of an ancient temple during excavation at Than Gaon in Jokai, 15 km from Dibrugarh town, discovered four silver flowers and some British coins during the excavation work.
Talking to Northeast Now, Chabina Hassan, exploration officer at the Directorate of Archaeology, Assam said, "We started our excavation at the Moiramora archaeological site on January 1 after getting license from the government and discovered ruins of an ancient temple from the site. Till now we have found potteries, British coins, silver flowers which were especially offered to goddess during ancient times."
The excavation work has been carried out in one bigha of land.
Hassan also informed, "As of now, we cannot confirm the exact years of the temple. But we believe that the ancient temple was of the 8th-9th century temple. We have similar bricks at Hojai Na Nath Temple during excavation and same bricks have been found here. We will send the brick samples for Optically Stimulated Luminescence (OSL) at Dehradun."
Earlier, the excavation team retrieved three stone sculptures at the excavation site and many other items such as clay plates, pottery items and silvery jewellery items were found.
The exploration officer also informed that Lahoal MLA Rituparna Barua approached Directorate of Archaeology, Guwahati and asked it to conduct research in the area.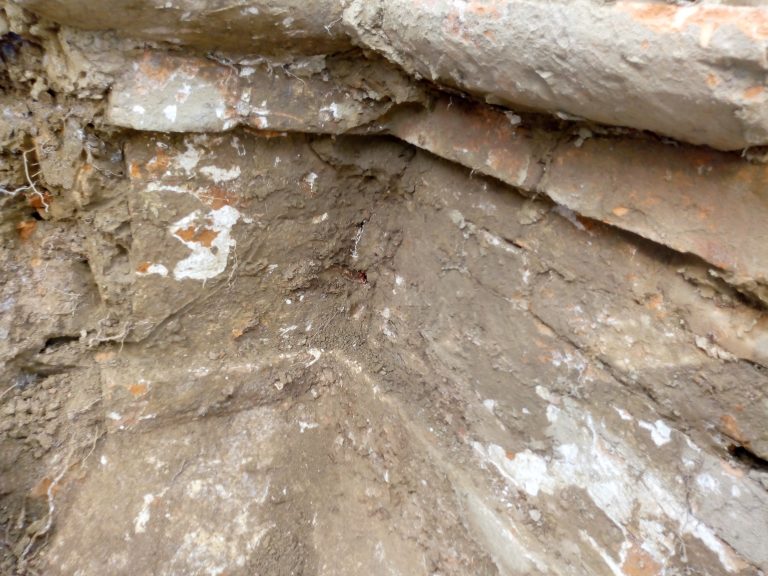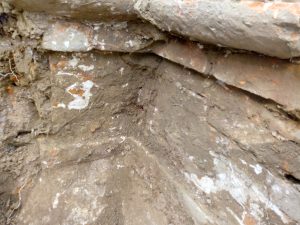 "As the area was earlier spotted as an Archaeological site, we applied for licensing to do excavation in that area and on January 1, we started excavation. We have found one side of the temple and another side was washed away by Dehing river," said Hassan.
"We believe that it was one of the ancient temples of the easternmost part of Assam," added Hassan.
Informing that the Directorate of Archaeology, Assam may build a museum in the place to keep the ruins of the temples, Hassan added, "We have no fund to build a museum where we can display the rich heritage of ancient temples. But if the Assam government helps us to build a museum, then it will be a good step."
Hassan further said that Professor Alok Tripathi of the History department at Assam University in Silchar has been helping them in many ways to carry out their excavation work.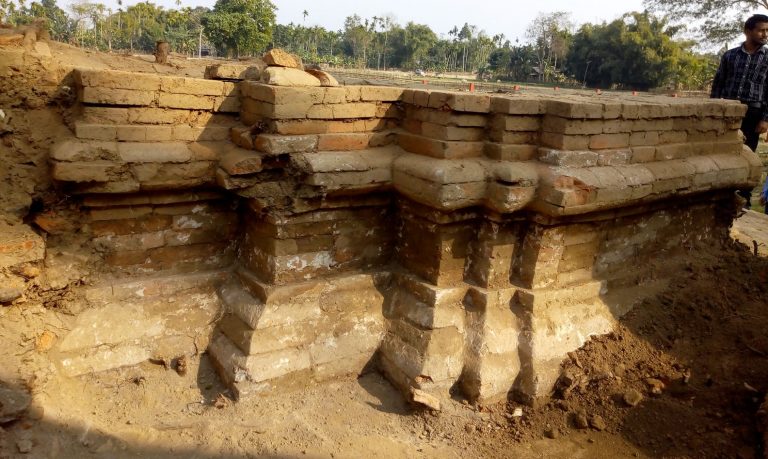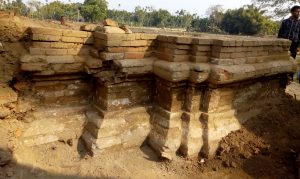 The ruins are believed to be of an ancient temple of the Salastambha dynasty which ruled in Assam during 675 AD-725 AD.
Professor Alok Tripathi, who has come over from Silchar and guiding the excavation team, while talking to this correspondent, said observing the architecture of the temple it can be said it was one of the ancient temples of India.
"Right now, we cannot say the exact year of the temple when it was constructed but after doing research, it will open many shades to the ancient history," said Tripathi.
Dibrugarh Nagar Committee Vishva Hindu Parishad (VHP) members on Sunday visited the site and interacted with the excavation team.
Pollav Chakravorty, president of VHP, Nagar Committee said, "It's a proud moment for us and we should conserve the rich heritage. We demand that Assam Chief Minister Sarbananda Sonowal should build a museum in that place to preserve the ancient temple."