ACS officer Rajarshi Sen Deka, who was arrested in connection with the recruitment scam in the Assam Public Service Commission (APSC), was remanded in judicial custody for 14 days on Sunday.
Police produced accused Deka before the special court, Assam, here after completion of his 14-day police remand.
"The court sent him to 14-day judicial custody," said a top police official.
He was arrested on November 13 on charges of securing his jobs through the APSC by illegal means.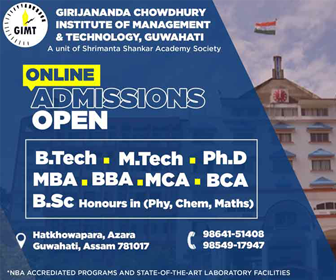 The police have so far arrested 23 gazetted officers in cash-for-job scam of APSC. Two accused officers– Nisha Moni Deka and Rakesh Gupta—are still at large.
The police said forensic examination had confirmed anomalies in the answer scripts of these 25 officers.
The case was registered by Dibrugarh police in October 2016, when a job aspirant, Anshumita Gogoi, lodged a complaint against engineer Nabakanta Patir, who allegedly offered her a government job through the APSC if she paid a bribe of Rs 10 lakh.