After the Assam Public Service Commission (APSC) cah-for-job scam, Assam is all set for yet another scam. This time its about securing government jobs through fake caste certificate.
On Saturday, the Sarbananda Sonowal government has prepared a list of 106 such employees working in various government departments whose caste certificates are under scanner.
The Government has initiated re-examination of the caste certificates of these 106 employees who have secured government jobs on the basis of these caste certificates. In this regard, the Secretary of ST(plains) and OBC department has convened a meeting where these 106 employees who have allegedly submitted fake cast certificates during appointments are asked to present in person along with their certificates. If their certificates are found to be fake, they may even lose their job.
Notably, the Supreme Cour in its landmark judgement last year gave a verdict that if any government employee is found to have produced fake caste certificates to procure the job is liable to be terminated apart from facing legal action.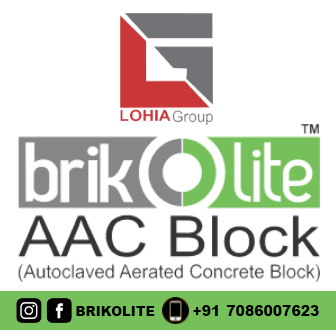 A bench of Chief Justice J.S. Khehar and Justice D.Y. Chandrachud did not concur with the findings of the Bombay High Court that if a person continues in service for a long period of time and the certificate is found to be fake at a later stage then, he or she may be allowed to continue in the service.
The Assam government employees whose caste certificates are under scanner are: Pranjal Das, Sachindra Nath Baishya, Riya Biswas, Sibhas malu, Chayanika Deka, Bishal Roy, Pallabi Barman, Krishtisagar Talukdar, Subhrajit Das, Juma Das, Arundhati Saha, Gossai Chandra Karmakar, Kanulal Karmakar, Chandra Kanta Das, Amarendra Dhar, Phalguni Pathak, Manmohan Moral, Chakradhar Haloi, Ananta Hujuri, Rakesh Kumar Das, Manoranjan Baishya, Bhaben Das, Dhrubajyoti Talukdar, Shubhankar Paul, Subham Roy, Chinmoy Deka, Bidisha Choudhury, Sushmita Pathak, Kingkini Kashyap, Dipjyoti Pathak, Tonmoy Deb, Abhishek Karmakar, Dibakar Rabha, Niharjyoti Baishya, Utkarsha kakoti, Anusuya Sunayani, Bhargab Das, Pranjal Baishya, Prasanta Bhowmik, Basanta Shiva, Karuna Biswas, Araminta Neog Bharali, Bishal Roy, Ishan Uday Biswas, Nihal Pankaj Deka, Uttam Arya, Nilakshi Subhra Choudhury, Jayprakash Barman, Anurag Ojha, Shibam Roy, Afzal Hussain, Satish Biswas, Seauli Rani Sutradhar, Reshma Begum, Paramita Saha, Abhijit Dhar, Saurav Dhar, Hemangi Gupta, Rajesh Jaiswal, Prabhat Das, Pulak Das, Papori Das, Pranab Deb, Saswati Gita Deka, Dipak Kumar Mitra, Bishal Mazumdar, Akash Barsha, Chandika Mitra, Haridip Ranjan Thakuria, Jayprakash Barman, Jinmoyjit Talukdar, Manik Chandra Barman, Anutpal Thakuria, Shiva Das, Dhritiman Pathak, Chinmay Talukdar, Gautam Baishya, Gaganjit Baishya, Hirakjyoti Deka, Anupam Roy, Pranjit Kumar Baishya, Bibhuti Baishya, Ankur Sardar, Sumit Choudhury, Madhumita Poddar, Angshuman Choudhury, Hrishikesh Kashyap, Snigdashikha Kashyap, Abhishek Choudhury, Anamika Choudhury, Nilakshi Haloi, Swapnil Kashyap, Abhijit Dhar, Hrishikesh Talukdar, Debashish Debangabhushan Bora, Sanjay Deka, Dhanlal Prasad, Ankurjyoti Saikia, Hirakjyoti Adhikari, Raktima Medhi, Akash Bharali, bhaskarjyoti barman, Ujjal Deka, Manashpratim Bharali, Puja Kumari and Sumit Jaiswal.
They have been directed to present before a screening committee on February 17 next.