Akshendra Kalita is the brain behind the beautiful umbrella made of Gamusa and Jaapi been seen on social media. He is a resident of Pathsala in Barpeta district of Assam.
After he posted pictures of his creations on Facebook, they went viral on all social media platforms. The only piece he had made was actually a gift for a friend who was getting married.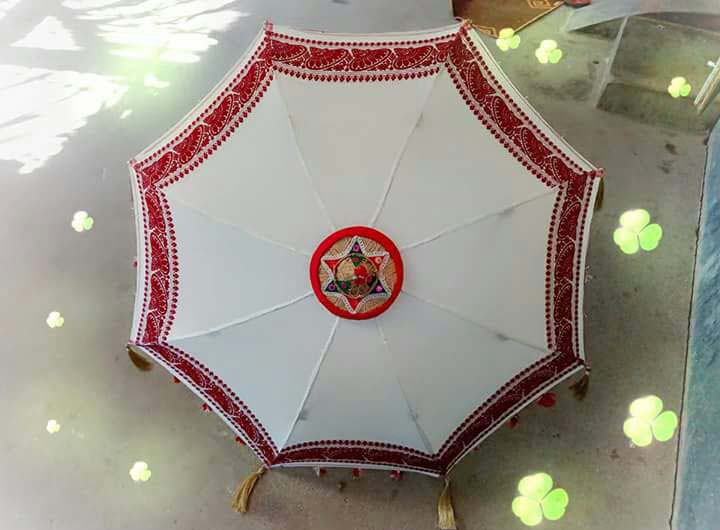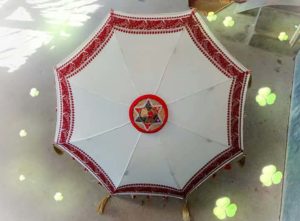 "I hadn't expected this kind of a response! I only made this for my friend, as a gift since he is getting married," said Akshendra Kalita. He is now flooded with orders and requests to recreate the magic.  He received around 5000 orders within the first four days after uploading the photos. But he says he is unable to meet the demands due to lack of funds. People are, in fact, bidding exorbitant amounts for this umbrella.
"The response is overwhelming and the kind of encouragement I have been getting, I am humbled and happy. But I do not have the kind of money needed to procure enough raw material to meet the demand," he added.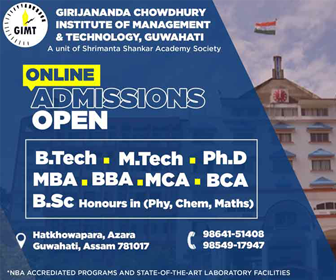 Akshendra Kalita said making the umbrella took him about a week. "I always had this in mind. I wanted to make something that goes well with Assamese traditional outfits. I've put in an effort to reflect a little bit of Assamese culture in my humble creation," he said.