The All Bodo Students Union (ABSU) on Monday evening took out a torch rally against the anomalies in the ongoing online submission for the D. El. Ed course which is conducted by the National Institute of Open Schooling of Assam.
Thousands of Bodo medium school teachers are taking the course in Bodo language and there is also a provision to write answers scripts in Bodo language for the Bodo medium teachers.
But allegations are rife that the concerned authorities have been conspiring against the Bodo medium teachers.
In the online submission for the examination of the D. El. Ed course there are only two options for examination – English and Assamese.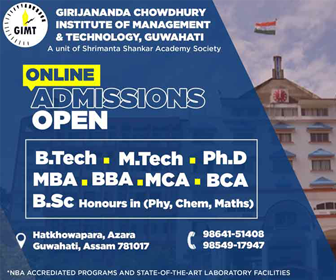 There is no provision for the Bodo medium. Therefore the ABSU has strongly condemned the anomalies of the D.El. Ed. course and demanded to solve the problems immediately.
Their demands include inclusion of Bodo medium in D. El. Ed. online application form.
The protestors also demanded immediate extension of the last date for submission of online application forms and to make D.El. Ed. course materials available in Bodo medium.