A team of five young women at Apeejay Tea's Estate in upper Assam's Dibrugarh district has embarked on a mission to make sanitary napkins.
The team, who are engaged in Apeejay Tea Estate's Khobong's sanitary napkin production unit, is aiming to raise the production from the current level of 300-450 napkins to 650-700 pieces a day.
The objective is to make the unit a financially viable manufacturing facility, capable of generating Rs 3000 to Rs. 3500 per month per worker.
 "A healthy women work force matters most as it directly impacts production and productivity.  Personal hygiene affects women in many ways, including fertility. Adolescent girls remain absent from their school classes due to discomfort and unhygienic practices by them during their menstrual cycle," said Shikha Mukerjee, Advisor CSR, Apeejay Tea.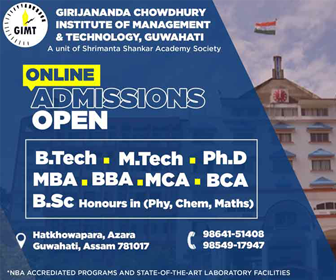 The project creates livelihoods of women living on the estate, including differently abled persons, in the production of sterilized, low cost sanitary napkins, she said.
"On International Women's Day, the production unit set up a stall at the celebrations and sold 310 pieces in hours so there is a potential. Khobong Tea Estate has provided a secure space of over 250 sq. feet that is suitably clean and hygienic with electricity, drinking water and toilet facilities for the 5 young women who work in the unit," said Debasish Barua, Manager, Khobong tea estate.
 He said that the tea estate management has formed a working committee comprising the Medical Officer, the Hospital Nurse, the Welfare Officer, representatives of the Mothers Clubs and Trade Union members, including a physically challenged person, who would manage the project.
The napkins have been priced at below the market rate for similar products. The distribution of the products amongst tea garden/s is done through the Adolescent Groups and the members of the Production Team.
The company is helping the team in their sales effort and also looking at the possibility of replicating this pilot project in other estates of Apeejay Tea.
Khobong Tea Estate of Apeejay Tea is one of the four estates in Zone 1 Dibrugarh who are piloting this sanitary napkin initiative of the Indian Tea Association who has been steering the cause of better health and hygiene for its workers, especially women.
To usher in better hygienic practices amongst tea communities, a partnership between Indian Tea Association and Zorg van de Zaak Foundation has been conceived.
The use of sanitary napkins amongst women and adolescent girls in Tea Gardens has been an uncommon practice, primarily because of lack of knowledge, low availability as well as high costs of commercial products in this segment.
Recent survey findings conducted at ABITA estates in Upper Assam show that the knowledge to use napkins amongst adolescent girls has been good compared to the middle aged female population resident in tea estates of Assam.