Along with other parts of the Bodoland Territorial Areas District (BTAD), normal life was also affected on Tuesday in Chirang and Udalguri districts due to the 24-hour BTAD strike called jointly  by the All Santhali Students' Union (ASSU), All Assam Gorkha Students' Union  (AAGSU), Nath Jogi Students' Union (NJSU), All Koch-Rajbongshi Students' Union (AKRSU) demanding land rights for non-tribal people in the region.
While 45 protestors including 13 women were injured in Chirang during clash with police, 11 youths were picked up by Dimakuchi Police in Udalguring for being enaged in hooliganism.
In Chirang, the protesters had to face police action when they staged road bloackade on the National Highway 31 C at Sidli of the district on Tuesday.
The organisations called the strike under the banner of the United Organisation Co-ordination Committee.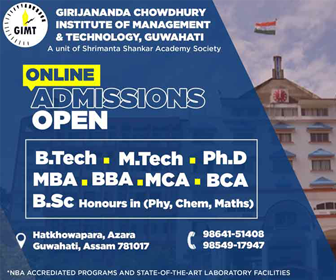 To enforce the strike on Tuesday, the protestors, comprising activists and supporters of the AKRSU blocked the National Highway at Sidli.
In the meantime, Chirang Superintendent of Police Yuvraj reached the blockade site and called the protesters to clear the National Highway. When the protesters refused to clear the road, the police were compelled to use tear gas, rubber bullets and baton-charged them to clear the highway.
At least 45 protesters including 15 women were injured in this police action. Three of them have been stated to be critical as per the local residents of Sidli.
AKRSU President Arun Kumar Ray has condemned the police action on the protestors and called upon the police not to repeat such incident respecting the democratic rights of the civilians.
In Udalguri, the strike paralysed normal life with business establishments, government, private offices, markets and shops remaining closed.  The major townships of the district including Kalaigaon, Tangla, Mazbat, Rowta, Harisinga and Mazbat evoked full response.
The bandh supporters burned tyres to mark the protest in many places including Dimakuchi, Khoirabari and Panery. The supporters also resorted to hooliganism and engaged in brawl with activists of the All Bodo Students' Union (ABSU) at Dimakuchi injuring three persons following which 11 youths were picked up by Dimakuchi Police.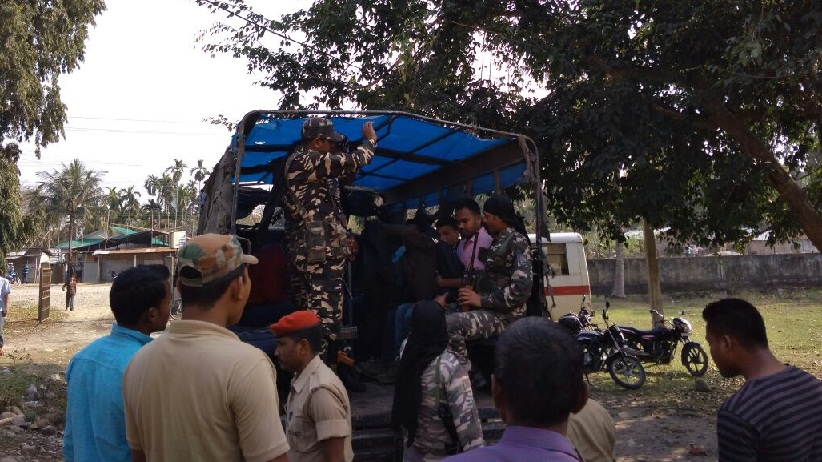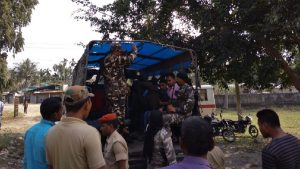 A group of protestors including women also gheraoed Dimakuchi PS demanding release of the youths. Police sources revealed that 8 youths were booked under relevant sections of the IPC and forwarded to judicial custody and 3 are being interrogated.
The issue of land rights in BTAD surfaced after the BTC Executive Council on January 12 this year had unanimously decided that no tribal or non-tribal could sell his/her land to any non-tribal in the BTC area without the permission of the BTC authority. It also decided that protected class of people as defined in Chapter X of Assam Land Revenue Regulation, 1886, such as Santhal, Koch-Rajbongshi, Nath Yogis, among others, would be considered as non-tribals in the BTC area.