Assam Chief Minister Sarbananda Sonowal on Friday distributed one-time financial assistance of Rs 5 lakh each to the next of kin of 32 journalists killed by militants and miscreants over the years in the State in a function here.
The function was organized by State Information & Public Relations Department at Srimanta Sankardev Kalakshetra in Guwahati.
Speaking on the occasion, Chief Minister Sonowal said, "The sacrifices of the 32 journalists would not go in vain. They have set the foundation for a value based society, which the youth must emulate and reflect in their activities".
The Chief Minister also termed the journalists as the watch-dog of the society and urged them to keep close eye on the activities of the government and constructively criticize its mistakes for appropriate intervention.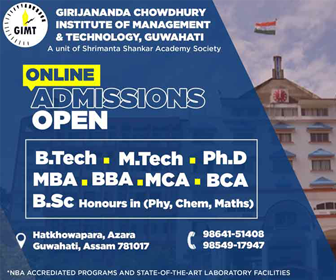 Sonowal further said the state government takes up various welfare measures for the benefit of journalists and reiterated government's commitment to ensure security and dignified life for them.
He also mentioned that the government is considering life insurance cover for the journalists and appropriate step would be taken after examining the entire matter.
Stating that media helps in upholding democratic ethos in a society, Sonowal also advocated united and cohesive action by all the four pillars of democracy for an ethical and value based society.
The Chief Minister also lauded the media for its role in generating awareness about state government's endeavours to make Assam free from corruption, pollution, insurgency and illegal migration.
He further sought media's cooperation in boosting harmony amongst all the communities living in the Barak & Brahmaputra valleys and hills & plains.
Further saying that transformation in Assam in its true sense would be possible only when corruption-free Assam becomes a reality, the Chief Minister appreciated media's role in Government's anti-corruption drives.
Sonowal also mentioned people expect a lot from the journalists and they have a significant role in developing a stable, peaceful and progressive society.
The Chief Minister released a book titled "Shradhar Enkajali" containing the photographs and brief bio-data of the slain journalists coinciding the occasion.