On the concluding day of the nine-day long event of the World Youth Skill Symposium, Assam Skill, Employment and Entrepreneurship Minister Chandra Mohan Patowary inaugurated the new office building of the Assam Skill Development Mission (ASDM) at Katahbari in Guwahati on Tuesday.
While speaking on the occasion, minister Patowary announced that the Skill Department would set up a Skill City at Mangaldai with different categories of skill development schools.
Patowary also launched the toll free number and website of the ASDM.
Speaking on the occasion, Minister Patowary said that ASDM had signed a memorandum of Understanding (MoU) with the Institute of Technical Education (ITE), Singapore to set up a Multi Skill Education Institute in Assam.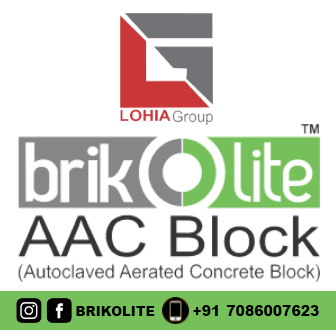 Patowary also said, "Commencing from December, 400 students will be trained per year in three areas on retail, tourism and hospitality, and beauty & wellness. Thirty Singapore-trained teachers will impart the training here. Besides, faculty members from Singapore will also visit the campus to skill the students."
"Presently there are 369 skill development centres imparting training to 150 different trades operating in the State and the target is to skill 1.50 lakh youths in this financial year," he added.
Minister Patowary further stated that the Skill Department has also tied up with Assam Police to skill 18,000 surrendered militants during a 3-month training programme under the 'Swavalamban' scheme. The Assam Government is also planning to set up foreign language learning centres particularly in South East Asian languages to open job avenues for the youth abroad.
AP Tiwari, Mission Director, ASDM informed that 11 MoUs were signed with Advanced Training Institutes at the Skill Symposium to skill and deploy students in various industries upon completion of the training programme.
Jitu Talukdar, Vice Chairman, AIDC; Ashutosh Agnihotri, Commissioner and Secretary and other officials were present in the programme on Tuesday.
Earlier in the day, Patowary, who is also the Industries and Commerce Minister,  interacted with various industry bodies, organizations and stakeholders to discuss the draft Industrial and Investment Promotion Policy, Logistic Policy and Export Policy of Assam at the Assam Administrative Staff College, Khanapara.
The stakeholders expressed their satisfaction in the new package of incentives proposed in the draft Industrial and Investment policies of Assam as well as the initiatives taken for formulation of Logistic policy and Export Promotion Policy which are expected to boost the economy of the State.
Patowary called upon the industry partners to work in tandem with the State Government to make the State industrially prosperous and generate employment for the unemployed youths of Assam.
Additional Chief Secretary, Ravi Capoor, Commissioner Dr KK Dwivedi and other senior officials of Industry and Commerce Department were also present in the meeting.