Synchronizing with the countrywide celebration of 'Ujjwala Divas' as a part of Gram Swaraj Abhiyan in 15000 LPG Panchayats of the country, seven 'Gaon Panchayats' of Darrang district have been declared as LPG Panchayats.
A total of 100 beneficiaries belonging to scheduled categories, beneficiaries PMAY-Gramin and Antodaya Anna Yojana each in all the nine Gaon Panchayats were offered deposit free LPG connections on Friday.
To mark the celebration, Ujjwal Jyoti Gas House-the premier LPG distributor of Darrang district with cooperation of Food, Civil supplies and Consumer Affairs, Guwahati Refinery and Indian Oil Corporation organized a crowded meeting at Rangamati Gaon Panchayat office complex.
Taking part in the function Deputy General Manager (Medical) of Guwahati Refinery Dr Jeeta Khaound, Assistant Manager (Sales) of Indian Oil Corporation(Assam Oil Division) Satya Kam Sarma explained in details about the significance of the celebration of the 'Ujjwala Divas' and also apprised the beneficiaries about the safety measures to be adopted by the housewives while cooking.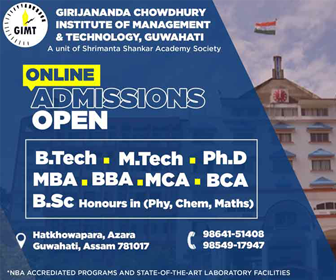 Mangaldai legislator Guru Jyoti Das while addressing the meeting made an appeal before the public not to deal with any agents irrespective of political parties while applying for the LPG connection.
President and general secretary of Darrang district BJP Nilima Devi and Sewali Goswami Kalita respectively also addressed the function.
Earlier Superintendent of Food, Civil Supplies and Consumer Affairs Dimbeswar Das apprised all the villagers about the schemes initiated by the government for the benefit of the common people.
In the function anchored by singer of reputation Pranjal Sarma, proprietor of Ujjwal Jyoti Gas House, Lalita Devi Das offered hearty welcome to all the guests and the beneficiaries.