Along with the rest of the State, the festival of lights, Diwali and Kali Puja were also celebrated across Udalguri district of Assam with religious fervour and gaiety.
The idols of Goddess Kali were set up with religious fervour and residences were decked up with decorative and coloured lights as well as earthen lamps.
Udalguri had its fair share of the celebrations, with households and business establishments illuminating their campuses in the evening.
A dazzling display of fireworks lit up the town's evening skyline, marking the beginning of the celebrations that continued into the night.
Sky lanterns were also seen dazzling on the night sky.
The celebrations were also carried onto the streets, with Diwali revellers bursting crackers and lighting fireworks.
Kali Puja was also solemnized on the occasion, with devotees observing the occasion through various religious rituals.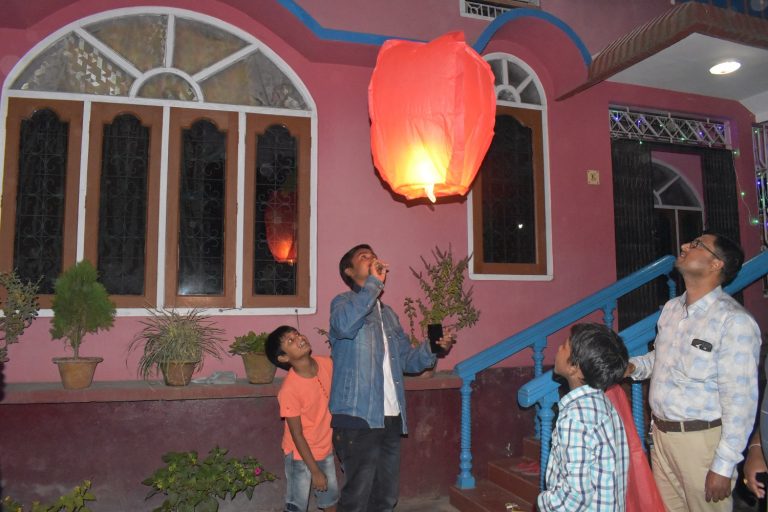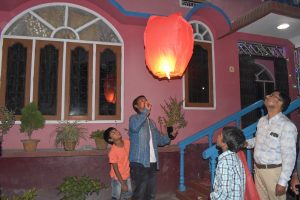 The festival, which signifies victory of good over evil, made townships like Tangla, Kalaigaon, Udalguri and Rowta of the district wear a bridal look with designer lights on full display, be it private or public places.
Brightly coloured rangolis were also drawn on the day at the entrance of houses as part of the traditional celebration.
According to Indian mythology, Hindu God Lord Rama returned to his kingdom after 14 years of exile and people lit earthen lamps to welcome him.
Marked by a cacophony of fireworks, people were also seen exchanging sweets and gifts among each other on the occasion.