The people of Christian faith celebrated pre-Christmas at Bordoloi Bhawan at Tangla of Udalguri district in Assam on Thursday.
The programme organized by All Tangla Christian Students' College with the core theme 'The Joy of Christmas' was celebrated with fervour and gaiety in praise of Jesus.
The programme which initiated with hymns and gospels recited in Assamese, Bodo and English instilled a spiritual ambiance among the hall packed audience, was followed by opening prayer by Johnsuma Daimari.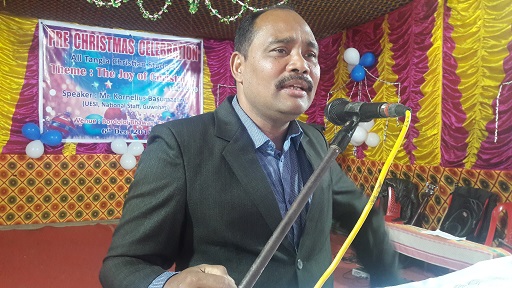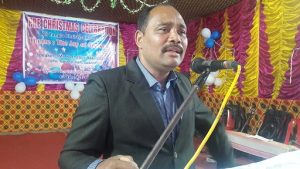 The programme which was chaired by Rose Rani Soren and welcome address delivered by Nepoleon Daimari was attended as appointed speaker by National Staff of Union of Evangelical Students of India (UESI), Guwahati, Kornelius Basumatary.
Speaking on the occasion, he said that the Almighty created humans with his own mind and imagination and exhorted the people to follow the teachings of Jesus Christ and preach the religion of humanity.
He further said that if people don't know the saviour they have attained a state of spiritual death.
He spoke on the pre-christmas celebration and shed light on the life and teachings of the Jesus.
Cultural troupes also performed traditional Bihu folk dance on the occasion.
Persons from all walks of life irrespective of religious and community barriers participated in the programme.