The 34 Assam Rifles under the aegis of Senapati Brigade conducted a pre-Christmas mela at Naga Taphou village of Manipur on Thursday.
This was the first of its kind mela in the region.
The mela was conducted with an aim to provide a venue with various entertainment activities for the locals to celebrate Christmas in advance, informed an officer of the Senapati Brigade of the Assam Rifles.
Senapati Brigade Commander, Brigadier Dipankar Saha graced the occasion as the chief guest in the presence of Deputy GOC, HQ 57th Mtn Division, SKS Chauhan .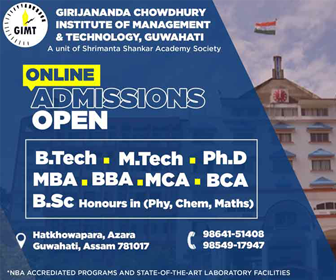 The army commander formally launched the pre-Christmas mela, 2017 by releasing a bunch of colourful balloons into the sky.
Commander Dipankar Saha urged the participants and the spectators of the mela to join together in a collective effort to usher in peace and harmony during the festive season of Christmas.
Various stalls for games, food and drinks organized and managed by both jawans and civilians were set up during the mela.
It was indeed a great opportunity for the locals to join in the celebrations ahead of Christmas and enjoy in the revelries.
The entertainment section also included Pipe Band Display by 38 AR, Traditional Naga Dance by Taphou Naga, Solo Song by CCM Orphanage, Karong, Khukri Dance by 38 AR, Group Dance by CCM Orphanage, Karong, Nepali Dance by Taphou Naga and Bhangra by 14 Sikh regiment.
In addition, singing competition, dance competition and talent hunt competitions were also organized during the mela among young children.
Apart from civil bodies' leaders, village leaders, women and youth leaders, a host of military officers attended the mela.
Officers of 23 AR, 34 AR, 38 AR, 14 SIKH & 4 MGAR, Families of HQ 59 Mtn Brigade, 23 AR, 34 AR, 38 AR, 14 SIKH & 4 MGAR also attended the day-long event.