In a bid to appease Goddess Saraswati, the Goddess of intelligence, wisdom and learning, a two-day-long Sri Sri Saraswati Maha Yajna was organized by the Sri Sri Saraswati Mandir Management Committee at Tangla town in Udalguri district and and it concluded here on Sunday.
Students, teachers, litterateurs, artists and nearly ten thousand pilgrims participated in Purna Ahuti and other religious ceremonies performed amidst Vedic Mantras on the occasion.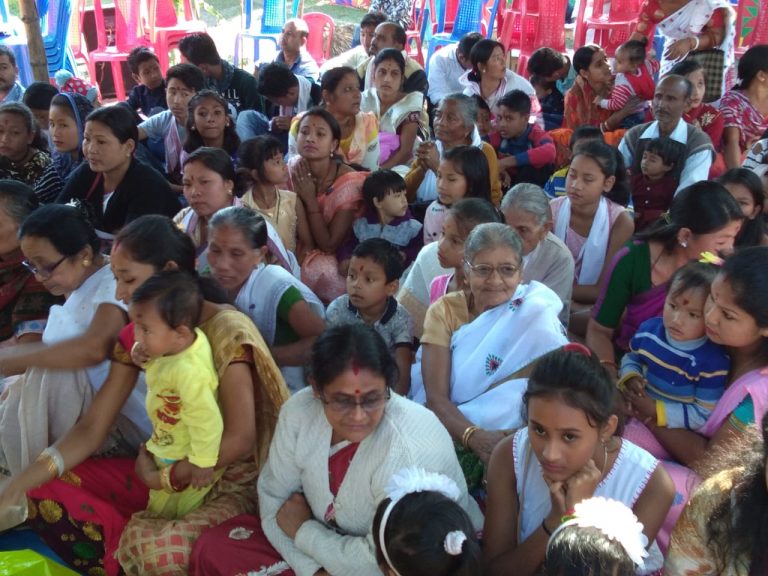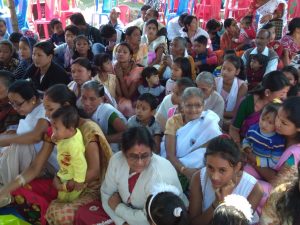 The chanting of mantras, amidst blowing of shankhas by twelve purohits filled the temple with a religious ambience.
Talking to this correspondent, the head priest, Gopal Dev Sarma said, "It is the first of its kind Yajna that has been performed in Udalguri district where the devotees have prayed for prosperity and wisdom to human race so that the young generation is not deviated to the wrong path."
The all-women temple managing committee members also feted a number of the patrons and noted personalities of the locality from various walks of life.