The pottery industry has been facing crisis ahead of Diwali festival because of the penetration of Chinese artificial lights and Bangladeshis diya in the market. They have easily captured the market for their low price. The Bangladeshi diyas are fifty per cent cheap then the local diyas and their quality differ from the local diyas.
Chandan Pandit (24) is in the fourth generation associated with the business of making earthen pots in Dibrugarh.
"We are having a tough because of the heavy penetration of Bangladeshi diyas in Dibrugarh market. It comes to India through Dhubri route and for last five years it has captured the Dibrugarh market. The Chinese artificial lights  has also  been heavily penetrated into Indian market and destroying the Indian traditional market," Chandan said.
Chandan has been pursuing his B Com from Veer Kunwar Singh University of Bihar and helping his family business during Diwali.
"Our whole family is associated with the business because during festival we have to make diyas according to the demand. Earlier, the business was good but nowadays due to cheap Chinese products and penetration of diyas from outside has posed a challenge to us," he added.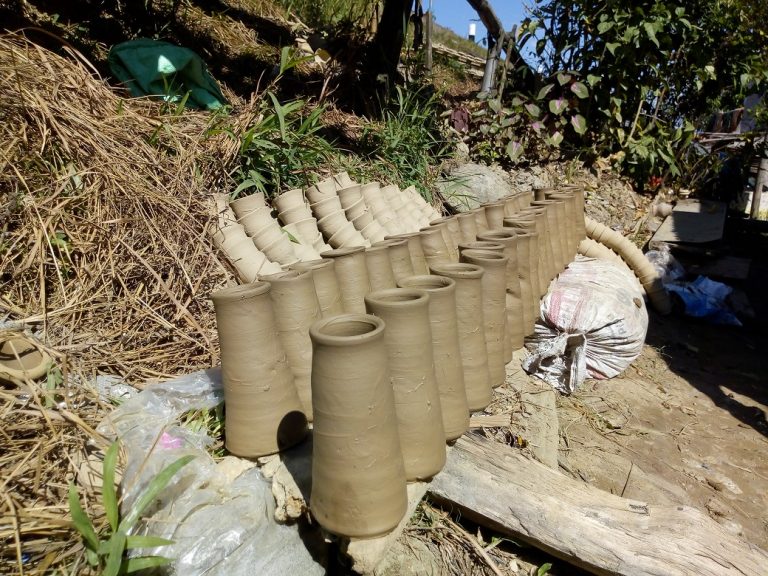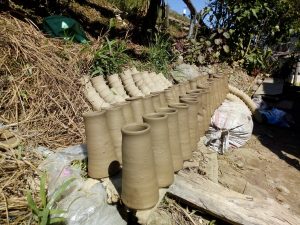 Rajbanti Devi (52), Chandan's mother is working to give finishing touches to some earthen products which are used during the festival.
"We have been in this business from many years but till date didn't receive any aid from government side. The ward commissioner assured us to provide an electric wheel from government scheme but till date that didn't materialize. Our children's are educated but still they are engaging themselves with the traditional family business," Rajbanti said.
Rising prices of mustard oil and ghee, which are used to light the earthen diyas, are also adding to their woes.