An unruly situation erupted at Mahur in Dima Hasao district on Thursday over appearance of three sadhus, who were suspected by the locals as 'child lifters' (xopadhora) in the area.
However, the situation came under control after a section of people called up the police and Army.
According to information, on Thursday, three sadhus, wearing red clothes, who came in a car having Uttar Pradesh registration number (UP-16B-7582), were moving in the Mahur area. The movements of the sadhus came under suspicion of the locals.
Though some of the locals started attacking the sadhus, smelling danger, a section of conscious people of the area informed it to the police and the Army.
However, the locals after search recovered some suspicious items including an LPG cylinder, some packets and spray from the Maruti car.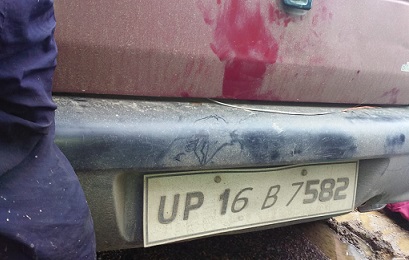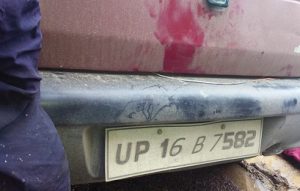 While the locals suspected that the three sadhus were child lifters, but the police administration claimed that they were pilgrims.
The Assistant Commissioner of Dima Hasao district, Rahul Doley, reached the spot to take stock of the situation. As stated by Doley, the three sadhus have come in a long journey from Uttar Pradesh.
In a Maruti 800 car, the three sadhus wrapped up their visit to Kamakhya Temple in Guwahati and then Parashuram Kund, 25 km from Tezu in Arunachal Pradesh and reached Mahur in Dima Hasao district with a view to go to Tripura.
Their plan was to visit Sundari Temple at Agartala in Tripura.
But on the way towards Agartala, the three sadhus came under attack of locals, however, for timely arrival of police and Army personnel at the spot, the situation could not take worst turn and the sadhus were safely rescued.