The third edition of the Dwijing Festival was officially announced on Wednesday in a press conference held in Guwahati.
The festival will commence from December 27 next and continue till January 7 next year.
The conference was graced by Minister of Tourism, Chandan Brahma and Chairman, ATDC, Jayanta Malla Baruah.
The 12- day event will witness audiences from all sections of the society and will include both national and international guests.
Speaking on the occasion, Minister of Tourism, Chandan Brahma, said, "We are extremely glad to announce the third edition of the Dwijing Festival. This festival was started in the year 2016 with an aim to promote the local tourism and culture of BTC. Today when we have reached the third edition of the Festival, we plan to make it one of the biggest ever and establish it as an annual calendar event at the national and international level."
With the target of promoting river tourism in the rural areas of BTC and the State, the festival was initiated in the year 2016-17 under the moniker of 'AIE RIVER WINTER FESTIVAL' on the bank of river Aie in the Chirang district of BTC.
Later in 2017-18, the name was changed to 'Dwijing' meaning river bank and it became the annual river festival of the region.
The association of the Hagrama Bridge, the longest rural river bridge of the state, with the festival further resulted in the increase of visitors to the festival.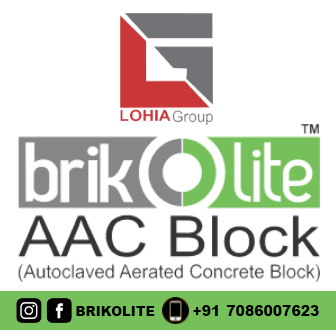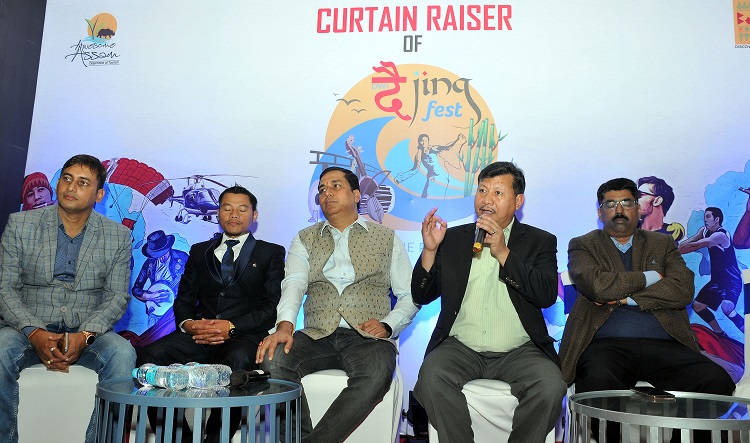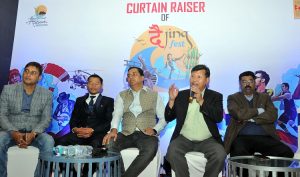 The festival also provides livelihood opportunities for the local and focuses on the business activities for better economic generation through rural tourism.
The Dwijing Festival this year will also showcase various activities such as display of ethnic food and culture, adventure activities, ethnic games and more.
This is aimed at promoting state tourism by harnessing the potential of the river and make it one of the most popular tourist attractions of the State.
Artistes like Kailash Kher, Amit Trivedi, Malaika Arora Khan, Himesh Reshammiya, Neeraj Shridhar,Bhoomi Trivedi, Shweta Pandit, Great Khali and a galaxy of other stars are expected to attend and perform during the festival.