Sonitpur Journalist Union on Wednesday conferred the Pranab Sinha memorial award to two noted personalities of the district, artist Pankaj Bardoloi and noted journalist Nathmal Tibrewala.
It is to be mentioned that noted journalist of the region Late Pranab Sinha who left for his heavenly abode on May 1 in 2014 was the founder president of Sonitpur Journalist Union. One of the frontline media platforms of the district, Sonitpur Journalists Union has been organizing different events since the first death anniversary of the noted journalist to show honour to his unmatched contribution towards the field of journalism.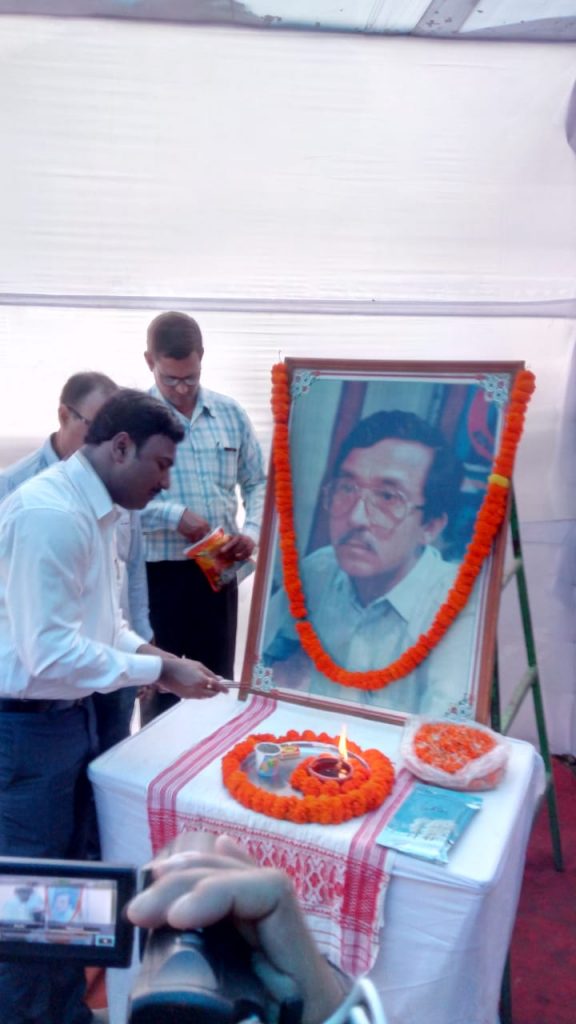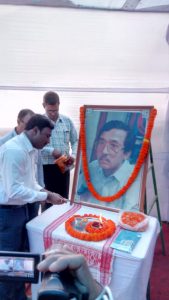 Besides a host of dignitaries the august occasion was graced by Sonitpur deputy commissioner, Narshing Powar; chairman of Assam Text Book Production and Publication Corporation Limited. Rajen Barthakur; noted social worker, writer and journalist Dr Pranjit Hazarika; noted litterateur Hemanta Kumar Baruah; senior journalists Pankaj Baruah and Pankaj Kumar Nath; president of Ban Theatre, Bankim Sharma; president of Tezpur Sahitya Sabha, Bhupen Saikia and writer Bhuban Gogoi.
Addressing the gathering Sonitpur deputy commissioner Narshing Powar mentioned that media is the sword arm of democracy acting as watchdog to protect public interest against malpractices thereby creating public awareness.
"As the fourth pillar of democracy media of today has an all embracing role to act against the injustices in the society and towards this speculation dedicated personalities with good journalism like late Pranab Sinha are always playing an incredible role in the society," he said urging the media persons of the State to stand united to pressurize the government to initiate welfare activities of the media persons.
Commemorating late Pranab Sinha, noted litterateur Hemanta Kumar Baruah also mentioned late Pranab Sinha's contribution towards creating some successful journalists of the State through Mahajati News Magazine
Earlier speaking on the objectives of the event, Dr Pranjit Hazarika said that Pranab Sinha was an epitome for one who came to involve in the media field and was always vocal in giving the lesson of true journalism among them.
In his speech Dr. Hazarika also urged the media persons to get involved with their profession honestly following the ideology of personality like Late Pranab Sinha.
Receiving the award that carries a citation, a phulam gamusa and a phulam japi, a memento beside case money, Pankaj Bardoloi and Nathmol Tibrewala appreciated the Sonitpur Journalist Union for organizing such a praiseworthy programme for keeping Late Paranab Sinha's ideology alive.
Rajen Barthakur, Chairman of Assam Text Book Production and Publication Corporation Limited in his speech urged the office bearers of Sonitpur Journalist Union to publish a special issue of writing on Late Pranab Sinha in his every death or birth anniversary from next year besides other activities.