The all-women tour group from Imphal, Manipur organized by Assam Rifles reached Agra on Wednesday. Its two week-long tour include visits to New Delhi, Agra and Mathura. Other than visiting the Taj Mahal, the group visited Mankameshwarnath temple, Rawli temple and Rajeshwar temple.
The Sixth Assam Rifles of Sector Nine of the Assam Rifles under the aegis of Inspector General of Assam Rifles (South) has organized the national integration cum religious tour in which 16 women are participating in the tour.
The team will reach Imphal on March 21 next.
It was flagged off by Y Khemchand Singh, Speaker of Manipur Legislative Assembly on March 7 last.
Brig Amit Kabthiyal, SM, Commander 9 Sector Assam Rifles and Col Indrajit Singh, Commandant 6 Assam Rifles were also present on the occasion during the ceremonial flag-off.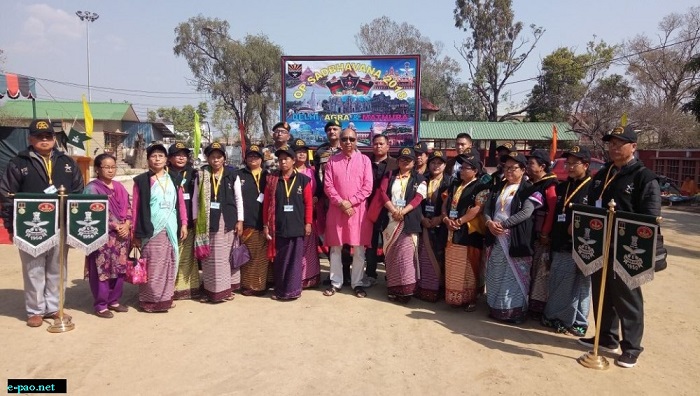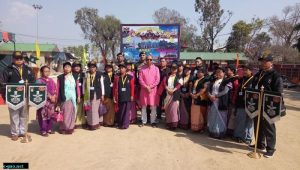 During the interaction, the Speaker praised the women and their caretakers for showing keen interest and enthusiasm for the tour and encouraged them to take full advantage of this opportunity to imbibe new ideas and emphasized that Manipuri women should also bring out the rich culture and heritage of Manipur while interacting with others in different parts of the country.
The tour will help the women in comprehending the vast diversity, traditions and vibrant culture of the country and provide them an opportunity to visit various religious places. Besides visit to religious places like Akshardham, Lotus Temple, Birla Mandir, Laxminarayan Temple, Shri Krishna Janam Bhoomi Temple, Dwarikesh Temple etc, the are also visiting other places of academic interest.
Interactive sessions with the President, Ram Nath Kovind and Chief of Army, General Bipin Rawat, are also in the itinerary.