A joint team comprising Deputy Commissioner of Kokrajhar, Niranjan Baruah ; Superintendent of Police Rajen Singh and ADC Baskar Das visited the Bodoland University on Tuesday to take stalk of the on-going indefinite  strike which began on September 20.
The DC and SP discussed with the Bodoland Students Union (BSU) leaders and informed them that a three men high-level inquiry committee will visit Bodoland University on September 28 to 30 next and BSU can meet them and discuss with them their demands.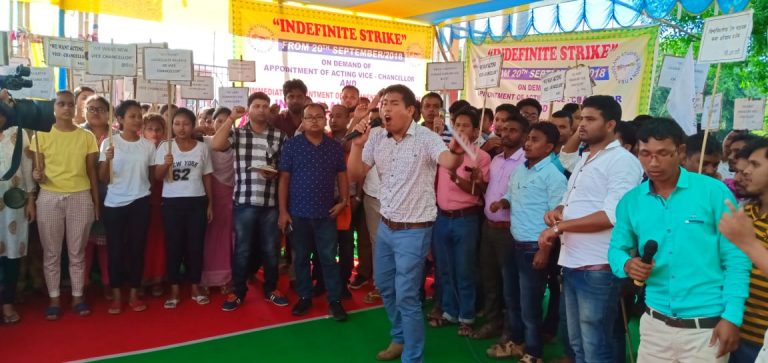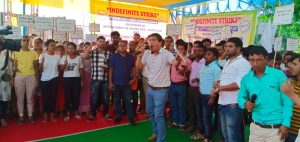 The BSU has launched the indefinite strike at Bodoland University that has entered its seventh day on Wednesday demanding appointment of acting Vice Chancellor in the university instead of present VC Prof Hemanta Kr Baruah.
Thousands of BSU leaders, activists, students from various schools, colleges and public are taking in the strike demanding new Vice Chancellor of Bodoland University.
Classes have been suspended for the last six days with no academic activities taking place in the University.
Talking to Northeast Now, Swgwmsar Basumatary, president of BSU said that even though the strike has entered its seventh day, there is no initiative from State Chief Minister Sarbananda Sonowal or from the Governor Prof Jagdish Mukhi who is also the Chancellor of the University.
"We do not understand why an inquiry team is taking so long to visit the campus and know our genuine demands. The Assam Government and the Chancellor of the university have responsibility to solve the ongoing strike," he said.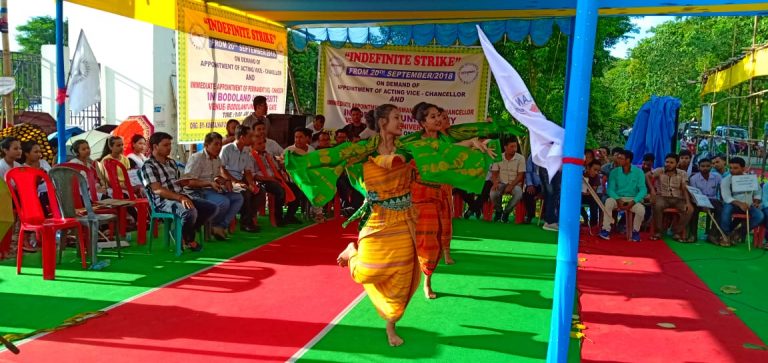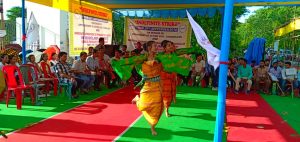 The BSU leader also said that the present Vice Chancellor has done nothing for the University during last five years of his tenure.
The protesters also demanded filling up of vacant posts in both teaching and non-teaching departments.
Meanwhile, Dr Jyotiraj Pathak and Rustom Barhma, president secretary respectively of the Bodoland University Teachers' Association (BUTA) have appealed to the state Government and the Chancellor for immediate intervention into the impasse find solution for the greater interest of the students and the institution in general.