The modern look of Assam Pavilion at the on-going India International Trade Fair (IITF), 2018 of Pragati Maidan in New Delhi has been able to draw huge crowds.
Also read: Assam Pavilion at India International Trade Fair thrown open for public
Keeping in tune with this year's theme of 'Rural Enterprises of India', products of rural enterprises of the State like, bell metal products, mask, terracotta products, Assam silk, traditional jewellery, decorative candle, water hyacinth products and areca nut leaf plates have been displayed in the pavilion.
The bamboo wooden flooring and bamboo wood products have been highly appreciated by the visitors. Specially designed Assam Tea counter for display and tasting of different varieties of tea is a major crowd puller.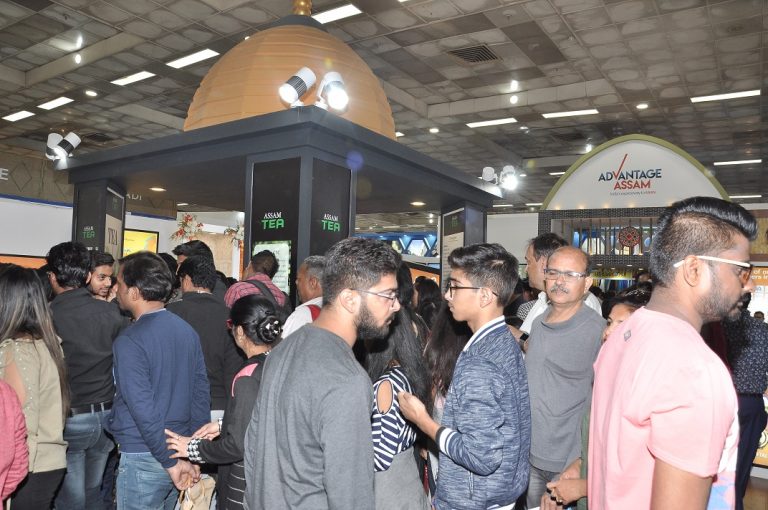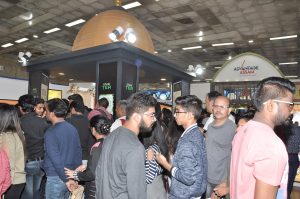 Live demonstration of muga reeling is another attraction in the pavilion. Publications on the thrust areas, industrial policies, tourist destinations are being distributed in the pavilion.
A jam packed audience from Delhi NCR witnessed the Assam Day celebration held at Hamsadhwani Theatre of Pragati Maidan in New Delhi in connection with IITF, 2018 wherein cultural programme of music and dances of Assam was organized by the Directorate of Cultural Affairs, Assam through the artists of Sangeet Sattra, Guwahati.