The Bhergaon sub-divisional chapter of All Assam Koch Rajbongshi Sanmilani (AAKRS) in Udalguri district of Assam along with its activists of Koch Rajbongshi Mahila and Yuva Sanmilani on Monday slammed the Union Government for delaying inclusion of the Koch-Rajbongshis in the list of Scheduled Tribes (plains) for over a decade now and the proposed Citizenship(Amendment) Bill 2016.
The activists comprising both men and women staged a three-hour sit-in demonstration in front of SDO (C) office Bhergaon from 11 am to 2 pm.
The protesters holding placards renting the air with high pitched slogans 'No ST No Rest'; 'BJP go back' among others.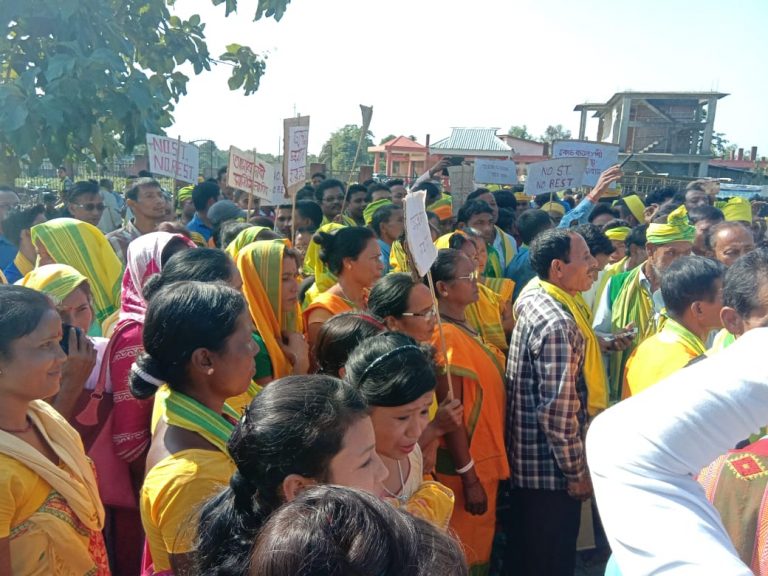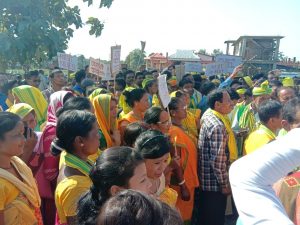 The activists later submitted a memorandum to Union Tribal Affairs Minister, Jual Oram, Prime Minister Narendra Modi and Chief Minister Sarbananda Sonowal through the office of SDO(C) Bhergaon.
The activists raising slogans 'No ST no rest, We want ST, ST is our legal demand' expressed great hopes in the present State and Central Government in matters of inclusion of the Koch Rajbongshi community in ST list.
The protest meet was attended by leaders and activists of various Koch-Rajbongshi organizations.