Bipin Dhane, an IIT-Kharagpur graduate in Naval Architecture, has found his "bliss" in the world's largest river island Majuli in Assam.
Reports stated that This IITian from Satara, Maharashtra, quit his cushy corporate job at a multinational company in Singapore and came all the way to serve the people in the remote river island of Majuli
"I never wanted the corporate life. There was no fulfilment in working there. For nearly a year and a half, I had thought about quitting. One day on social media, I connected with a friend of mine who was working in the remote river island of Majuli on the Brahmaputra River in Assam as a teacher for underprivileged children. I aspired to work in the education sector, and she told me there were opportunities to teach there. I finally mustered the courage to quit in October 2015 and made my way to Majuli," says Bipin.
This decision of Bipin appeal against rejection did not go down well with his parents, especially his father. Four years down the line, the IITian runs the The Hummingbird School in Majuli (upto Grade V), a co-educational institution for the indigenous Mising tribal community in Kulamua Village.
The school is shaping the future of the children belonging to the marginalised segment of the society. Continuing with his yeoman service, Bipin and his team of six colleagues founded the Ayang Trust in November 2017.
The trust is currently working to transform five other government schools and also runs a community library which caters to the needs of children from five nearby villages.
The trust is also providing livelihood opportunities to the local people and is working closely with the women weavers of Majuli who got their own yarn bank recently.
Three families of Majuli donated their land for the The Hummingbird School and Bipin reached out to his batch mates, friends and sister for the fund part as he recalls, "I had no money and pretty much transferred all my savings to my parents."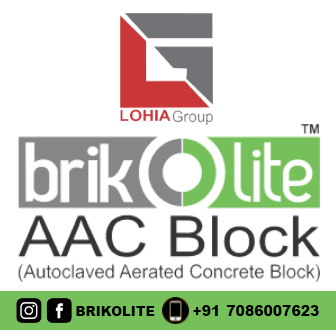 The people of Kulamua Village urged Bipin to do something about their various problems – no pucca roads, health facility and a functional school.
"Residents donated wood, bamboo and other construction material. From the break of dawn every day, they helped me in constructing this school. It took about three months to build it. The residents entirely built the school, and they constructed it for free," says Bipin.
At the end of it in early 2017, the The Hummingbird School was set up with 120 children from 11 villages of Majuli. The school isn't affiliated to any board and they do not believe in "burdening children with a fixed curriculum".
"We aren't obsessed with the notion of churning out doctors or engineers. If one of our students ends up becoming a model farmer or a successful designer in traditional Mising textiles that's an achievement for us," says Rituparna Neog, Programme Manager of Ayang Trust.
Ayang, in Mising language, means love and compassion and, as Bipin says, "It's because of their love and affection that we are working with them (read Mising people)."
For the IIT graduate, this has been a remarkable experience. "I never knew things would change and grow so fast. I hope to stay here as long as possible. There is a certain magical quality about Majuli and the villages within it. It's something that always stays with you," he adds.
"Today my father is a proud man, and he shares my story with everyone," Bipin remarks with a grin.