Superintendent of Police (SP) of Kokrajhar district, Rajen Singh, on Wednesday informed that on the basis of specific information from reliable sources regarding regular movement of hardcore Myanmar trained NDFB(S) cadres in Ride No 5 to Ride No 7 of Jharbari at Ripu Reserve Forest in Kokrajhar district of Assam, a joint operation was launched by Kokrajhar Police along with the 12 SIKH LI battalion of the Indian Army on Tuesday at around 2.30 am.
After reaching the area, the joint operations team launched multiple ambushes in Ride No 5 to Ride No 7 of the reserve forest to nab the hardcore cadres.
During the ambush, at around 4 am, movement of one suspicious individual was seen.
The joint operations team waited for the suspected individual to come closer, and at 4:15 am, the suspected individual was challenged by the joint operations team upon which he started to flee.
On noticing this, the joint operations team pursued and apprehended the suspected individual.
Detailed search of the individual revealed the following  weapons and explosives in his possession.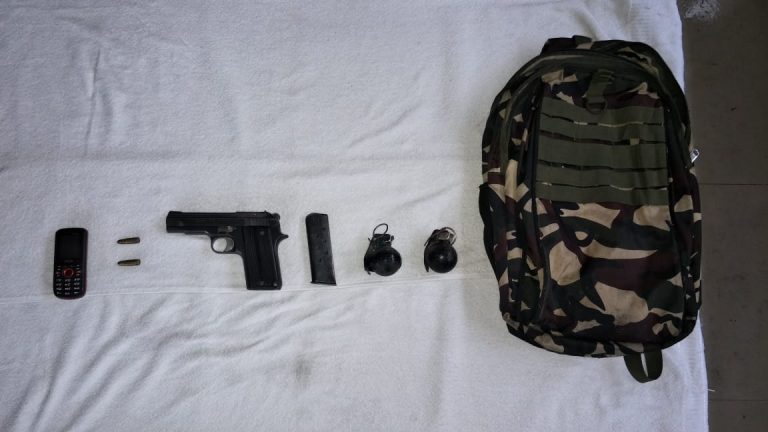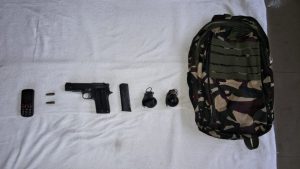 1) One 7.62×26 mm Factory made automatic Pistol with magazine,
2) Two rounds of 7.62×26 mm live ammunition,
3) Two Chinese hand grenades,
4) One mobile handset and
5) One bag.
During spot questioning, the apprehended individual identified himself as a Myanmar trained hardcore cadre of 42nd batch of the banned extremist organization NDFB(S).
He identified himself as Phantom Brahma alias B Phitai, son of Gebru Brahma of Athiabari Tenali village in Kokrajhar district.
He also revealed that he arrived recently in Kokrajhar district on orders of Saoraigra, self-styled president of NDFB(S), to carry out extortion and other anti-national activities for the outfit's subversive cause.
Meanwhile, police are conducting intensive grilling to extract more information from the arrested militant about other activities and plans of the banned militant outfit.