Assam Governor Prof Jagdish Mukhi om Monday said that children are the primary asset of any nation and Assam which has 41 per cent of its total population as children is duty bound to create an enabling environment for their holistic development.
Governor Prof Mukhi said this while attending the sixth Child Protection Day organized by Assam State Commission for Protection of Child Rights (ASCPCR) in collaboration with UNICEF Assam at Srimanta Sankardeva International Auditorium, in Guwahati on Monday.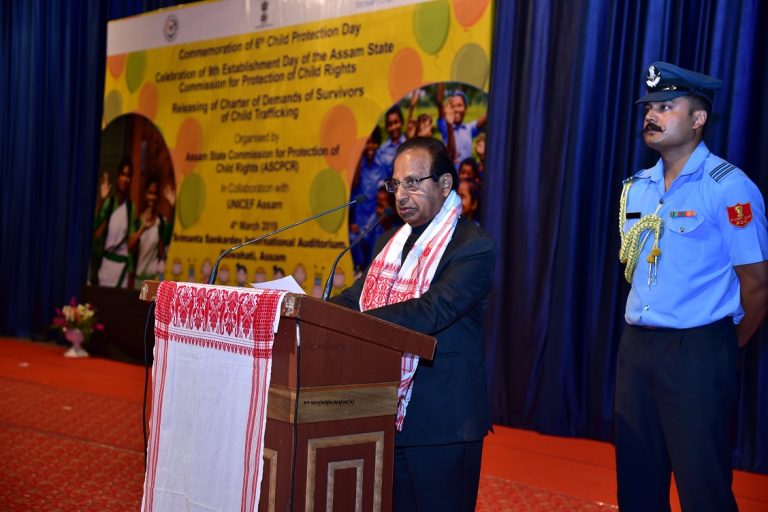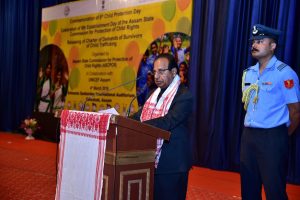 He also said that while Assam has become the first state of India that has officially declared 'child protection day' to be commemorated every year in Assam on March 4, the State Government has taken several steps for the protection of children from child trafficking and its manifestations.
He said that with the declaration of child protection day on the day of establishment of State Commission for Protection of Child Right, a journey was begun for a significant development in ensuring a world for children wherein they will have unhindered and enriching childhoods without any hindrance posed by any kind of abuse, exploitation, violence and neglect.
Prof Mukhi also said, "Today's children are tomorrow's leaders. However, many a time it is seen that childhood which is the formative period of anybody's life is ruined by some rogue elements. I am happy to know that Assam State Commission for Protection of Child Rights, under the leadership of Dr Sunita Changkakati has focused on the issues of child trafficking and its various manifestations."
The Governor also hailed the efforts of the Commission and UNICEF for going the extra mile and conduct consultative workshop with the victims of child trafficking who are presently under the care and protection of the Ujjawala Homes of the State.