Have you ever received a phone call for a golden boat or a golden Jesus from an unknown caller?  Yes, this is happening since a decade or so in Lakhimpur district.
Police officials said a racket of criminals has been operating a fraudulent business of luring the people from various places through phone calls with tempting offers of gold.
This actually happens to be bait for a trap. According to police sources, the gang's modus operandi is to  lure potential buyers through phone calls by middlemen and to bring them to thugs to hand over the gold- mostly in form of boat or a statue – in exchange of money worth several lakhs of rupees.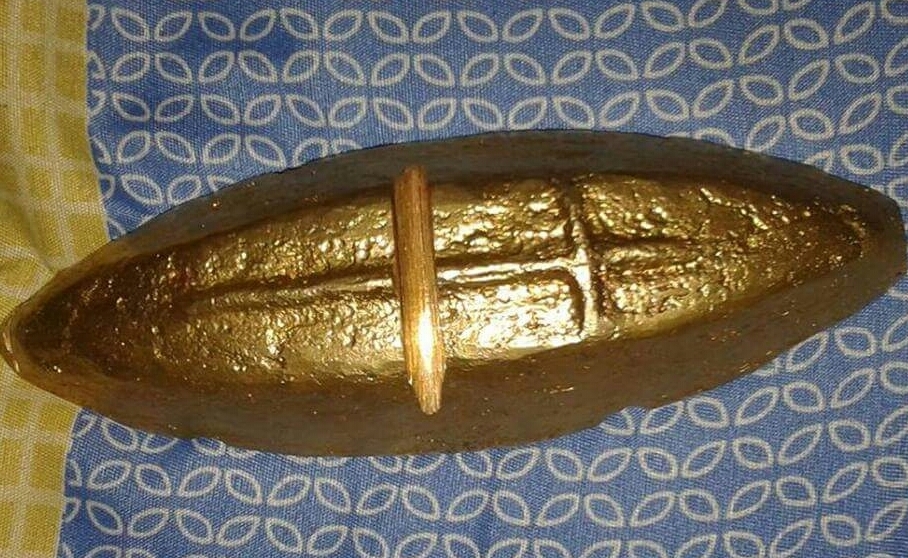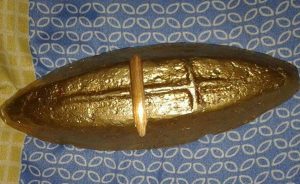 When a buyer arrives, they used to take the money and give gold-coated statues or boats or simply scare them away without any gold as said in the deal.
Locals here say that the role of the police from the nearest police station or outpost is also suspicious. The police are informed by the gangs about the buyers returning from the areas with artefacts made of fake gold.
The police nab the buyers on their way with the possessions of fake gold artefacts and charge them of illegal dealings.  In many cases the duped customers who were looted by the gangs without any artefacts often do not informed it to the police fearing arrest.
Occasionally the police make some arrests of these fake gold traders and in most cases the arrested persons are duped customers with fake artefacts.
The fake gold trade is synonymous with some names but the police records are silent on them. The racket allegedly operates as various gangs in a cluster of villages of Bangalmara area under Laluk and Nowboicha police station and Bangalmara and Sianibari police outpost.
Not so far from the district headquarters of Lakhimpur or from the NH-15, this bastion of gold trade includes villages like Garchiga, Paandhowaa, Teenthengia, Mohghuli, Fatehpur, Yuvanagar, Silaneebari.
The public here in Lakhimpur has been baffled by the occurrence of the same incidents in the same area over a period spanning 15 years. The silent role of the police has convinced the public of its approval by the law enforcing agencies.